Autoclaves are crucial devices in medical, laboratory, and industrial contexts for sterilizing equipment, instruments, and materials using high-pressure steam. The sterilization procedure of an autoclave is strongly reliant on the type of water utilized. Using the proper water promotes optimal performance, prevents equipment damage, and keeps patients and researchers safe. In this article, we will discuss the topic of what type of water should be used in the autoclave, providing the different types of water used in autoclaves and their importance in maintaining a reliable and effective sterilization process.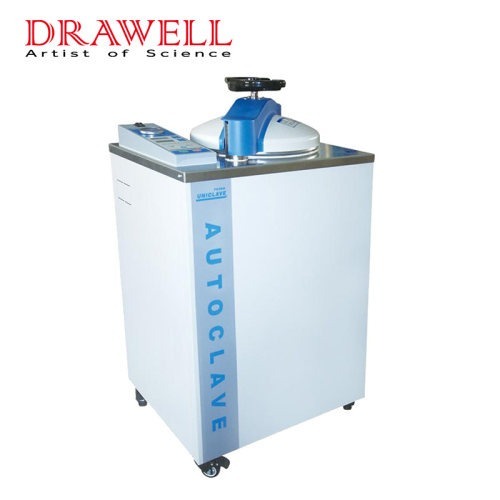 Why Using the Right Water in the Autoclaves is Important?
The quality of the water used has a direct impact on the efficiency of the sterilization process in autoclave equipment, and the safety of patients, researchers, and industrial personnel who rely on properly sterilized materials.
The primary purpose of an autoclave is to to sterilize equipment, instruments, and materials in a consistent and dependable manner. Using distilled or deionized water ensures that no pollutants or contaminants interfere with the sterilizing process. Pure water aids in maintaining the high-temperature steam conditions required to efficiently destroy germs.
Prevention of Scale Buildup
Minerals and contaminants that cause scale buildup within the autoclave chamber and on instruments are removed by using distilled or deionized water. Scale buildup can hinder heat transfer, decrease autoclave efficiency, and potentially cause problems. Autoclave operators can limit scale formation by utilizing the proper water, maintaining consistent and reliable performance.
The right water type is critical in extending the life of the autoclave equipment. Water that has been distilled or deionized minimizes the danger of corrosion and mineral deposits on interior components such as heating elements and pressure valves. Proper water quality maintenance protects the autoclave's performance, resulting in a longer-lasting and more reliable system.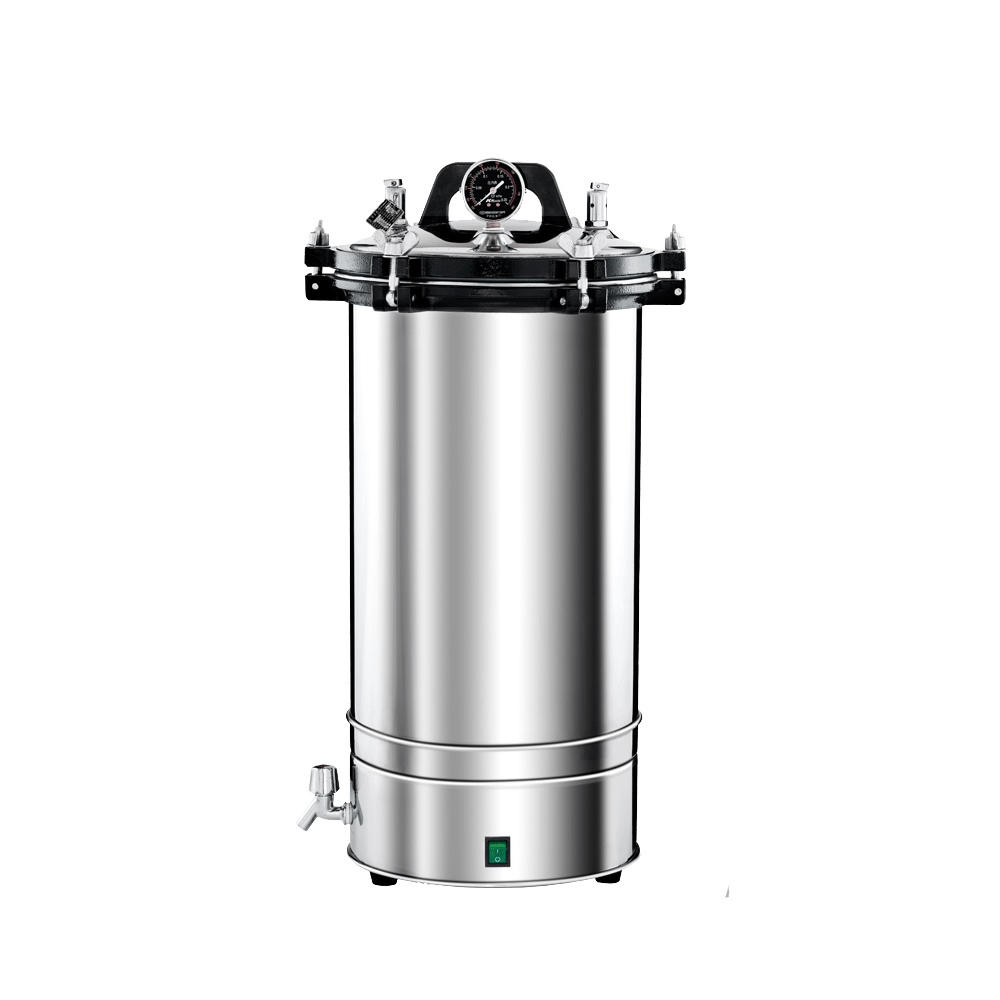 Compliance with Industry Standards
Many businesses, particularly healthcare, pharmaceuticals, and research, adhere to stringent sterilization requirements and standards. Using the correct water type in autoclaves ensures that these industry criteria are followed, assuring the safety and quality of sterilized objects. Failure to satisfy these criteria might result in legal ramifications as well as compromising patient safety.
Prevention of Contamination
Using the right water in autoclaves keeps additional pollutants out of the sterilization process. Impurities and bacteria in tap water, for example, may negate the desired sterilization effect or damage the quality of the sterilized items.
The quality of autoclave water has a direct impact on the reproducibility and uniformity of sterilizing results. By using distilled or deionized water, operators may ensure that each cycle produces consistent and effective sterilization results, lowering the risk of contamination and illness.
The proper use of the right water in autoclaves is critical for the safety of patients, researchers, and professionals who work with sterilized items. Sterilization effectively removes the possibility of infection or cross-contamination, safeguarding both patients and employees from potentially harmful germs.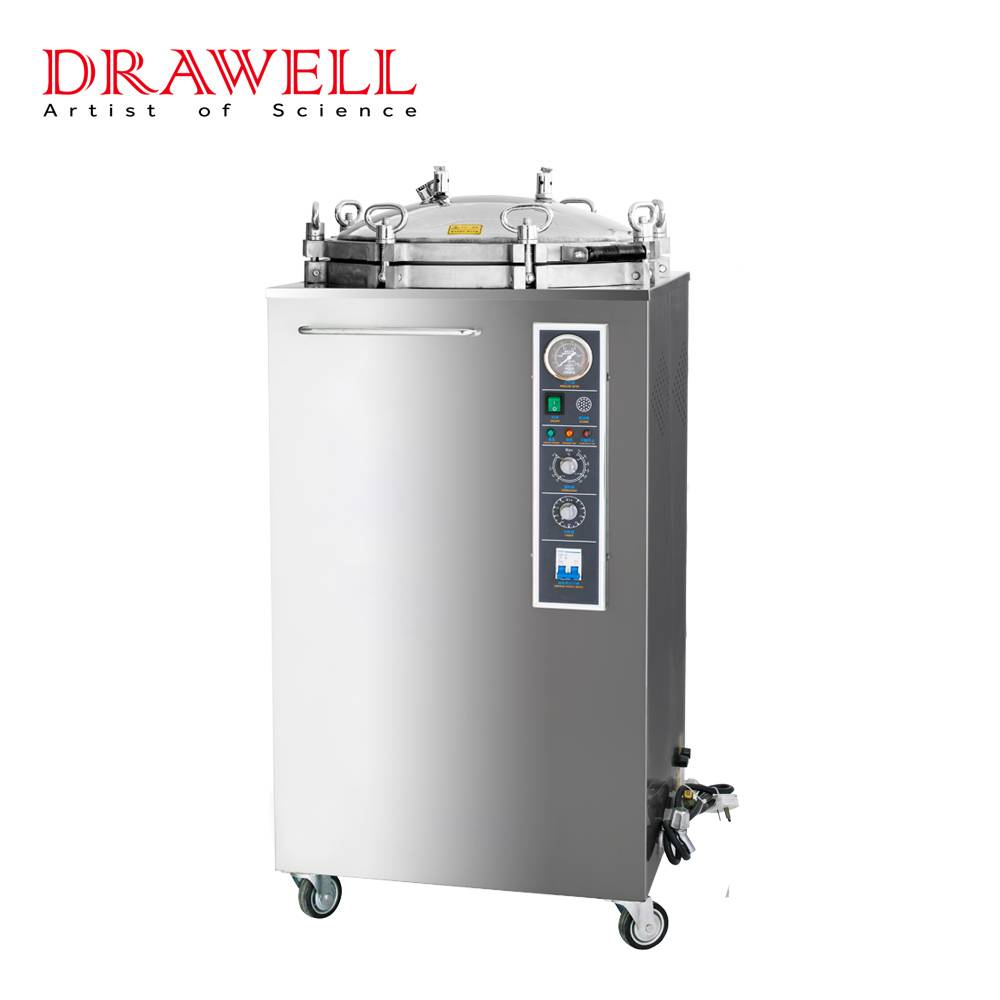 What are Different Types of Water Used in the Autoclave?
Different types of water are used in autoclaves based on the use, the architecture of the autoclave, and the intended sterilizing results.
Distilled water is the cleanest form of water achieved through the distillation process. Water is heated to produce steam, which is then condensed back into liquid form, leaving all pollutants, minerals, and toxins behind. Distilled water is devoid of ions, bacteria, and other contaminants, making it the best choice for autoclaves. It enables effective sterilization and prevents mineral deposits from accumulating within the autoclave chamber and on sterilized devices.
Deionized Water (DI Water)
Deionized water, commonly referred to as demineralized water, is created by running water through an ion exchange resin that eliminates all charged ions, including minerals. While not as pure as distilled water, DI water is a popular substitute when distilled water is unavailable. It is free of ions and impurities that could interfere with the sterilizing process of the autoclave and helps to reduce scale formation. It may, however, be less effective than distilled water in preventing mineral deposits over time.
Reverse Osmosis Water (RO Water)
Reverse osmosis is a method of water purification that employs a semipermeable membrane to remove pollutants and toxins. Although RO water is purer than tap water, it may still include minerals and contaminants. RO water is suitable for many laboratory applications, including some autoclave uses, but it may not offer the same level of protection against scale formation and impurities as distilled or deionized water.
Tap water is the most often utilized type of water in everyday applications, although it is not recommended for use in autoclaves. Tap water includes minerals and other contaminants that can cause scale buildup and impair autoclave performance and sterilization efficacy. Using tap water during the sterilization process may introduce extra pollutants.
Purified water is water that has been purified through various filtering and treatment methods in order to remove contaminants. While it is cleaner than tap water, it may not reach autoclave purity standards, especially in important applications such as medical or pharmaceutical environments.
Water that has been purified through many steps of reverse osmosis, deionization, and filtration is considered ultra-pure. It is used in some specialized autoclave applications where the strictest water quality standards are necessary, such as in pharmaceutical or biotechnology industries.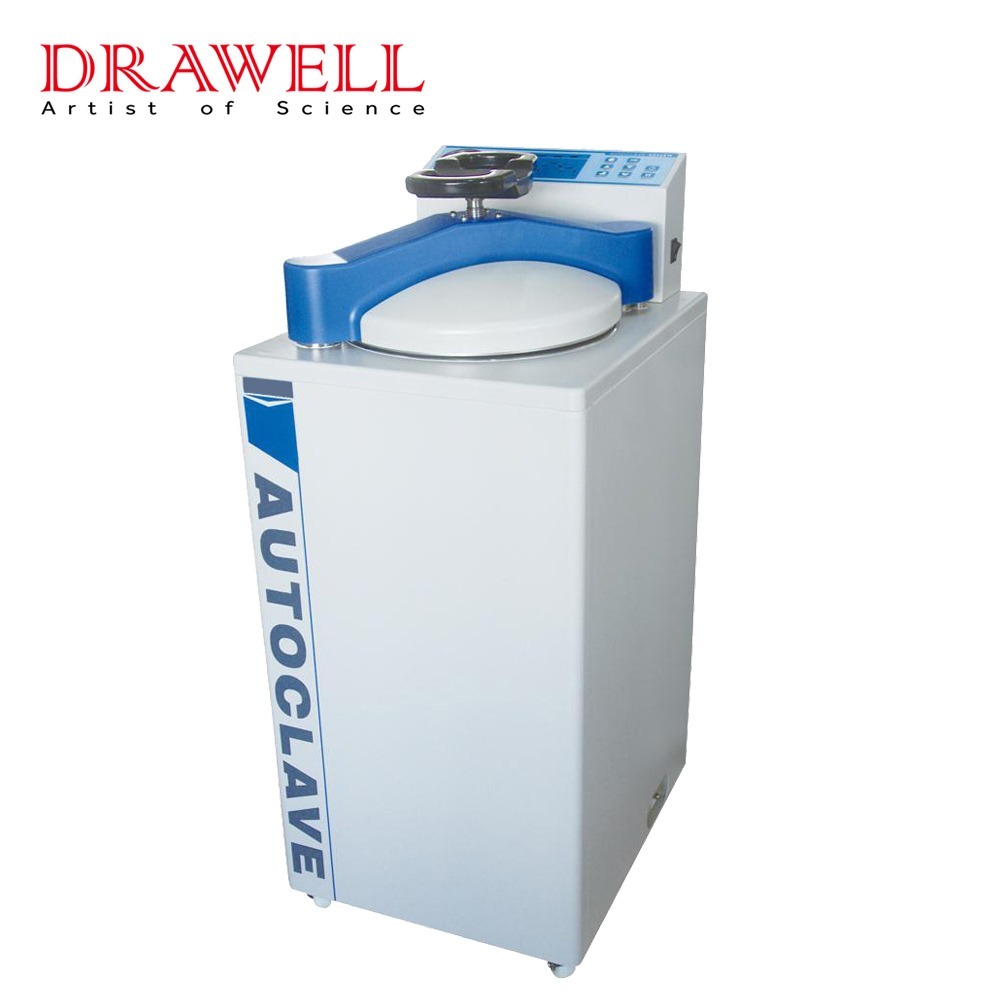 Summary
The type of water used in autoclaves is a critical aspect that has a direct impact on the sterilization process's effectiveness, equipment longevity, and compliance with industry requirements. Because of its purity and capacity to minimize mineral accumulation and scale, distilled water is the recommended choice for autoclaves. Deionized water can also be utilized, however, it may not provide the same level of scale protection. Regular maintenance, monitoring, and adherence to water quality standards are required regardless of the kind of water used to guarantee the autoclave functions efficiently and consistently delivers safe, sterilized equipment and materials.
Related Products Recommendation