What is UV-VIS Spectrophotometer?
The absorption of light by substances is selective. The UV-VIS spectrophotometer is an instrument that uses the absorption of light in a certain wavelength range by the substance's molecules or ions to analyze the substance's composition and structure. The basic structure is a light source, monochromator, absorption cell, detector, and signal display system. Drawell's UV-VIS spectrophotometer can be divided into single beam spectrophotometer and double beam spectrophotometer according to the instrument structure and divided into visible spectrophotometer and ultraviolet spectrophotometer according to the wavelength and atmosphere of the absorbed light. UV-VIS spectrophotometer has been widely used in production, education, and research in the fields of biology, chemical engineering, metallurgical geology, mechanical manufacturing, environmental protection, agriculture, and forestry.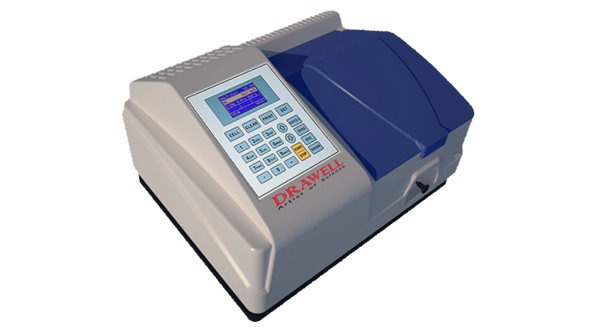 Features of UV-VIS Spectrophotometer
Simple operation and fast analysis speed
High sensitivity
Good selection
Low cost of analysis
High precision and accuracy
Wide range of uses
High-cost performance
Applications of UV-VIS Spectrophotometer
The UV-VIS spectrophotometer is a very important analytical instrument, and its two main functions are quantitative analysis and qualitative analysis. Whether in scientific research fields such as physics, chemistry, biology, medicine, materials science, and environmental science, or in modern production and management departments such as chemical engineering, medicine, environmental testing, and metallurgy, UV-VIS spectrophotometers have a wide range and important application.
Material verification.
Contrast with standards and standard maps.
The consistency of the absorption coefficient of the relatively large absorption wavelength.
Research on reaction kinetics.
Purity inspection.
Determination of hydrogen bond strength.
Determination of complex composition and stability constants.

Why Choose Us for UV-VIS Spectrophotometer?
Our on-time delivery rate is 100%. Delivery time is usually 7-15 working days after payment.
Drawell is founded in 1999 and has more than 20 years of exporting experience. We have a professional sales team of around 30 people.
Our main markets are South Africa, the Middle East, Southeast Asia, Europe, etc. So far, we have established business relationships with more than 100 countries.
For the before-order stage, our professional sales team will respond to your inquiry within 24 hours whether it is on working days or not.
For the order-running process, we will keep track of your order. You don't have to worry about the quality or production time.
For the after-sales stage, our technical guidance is free and ready forever. If you have any problems, our after-sales team and engineers will help you solve them, and you will get an answer within 24 hours.
If quality problems cause any misfunction of Drawell products, free spare parts can be offered. In certain terms and conditions, the broken machines can be replaced within the warranty.
Upgrading software for the device is provided within the warranty.
Customer Feedbacks: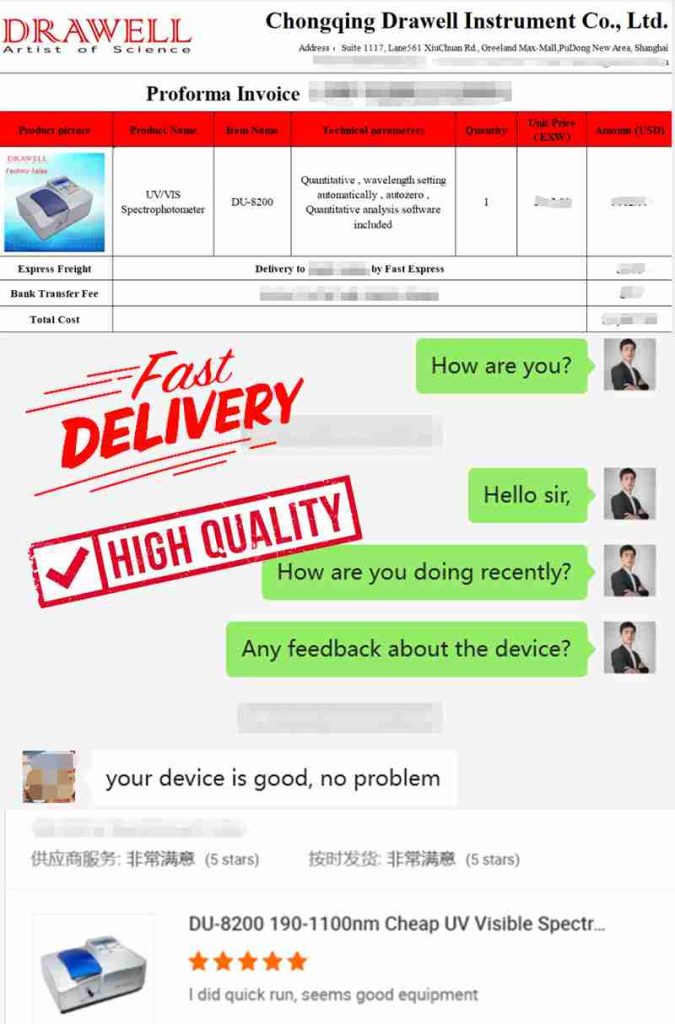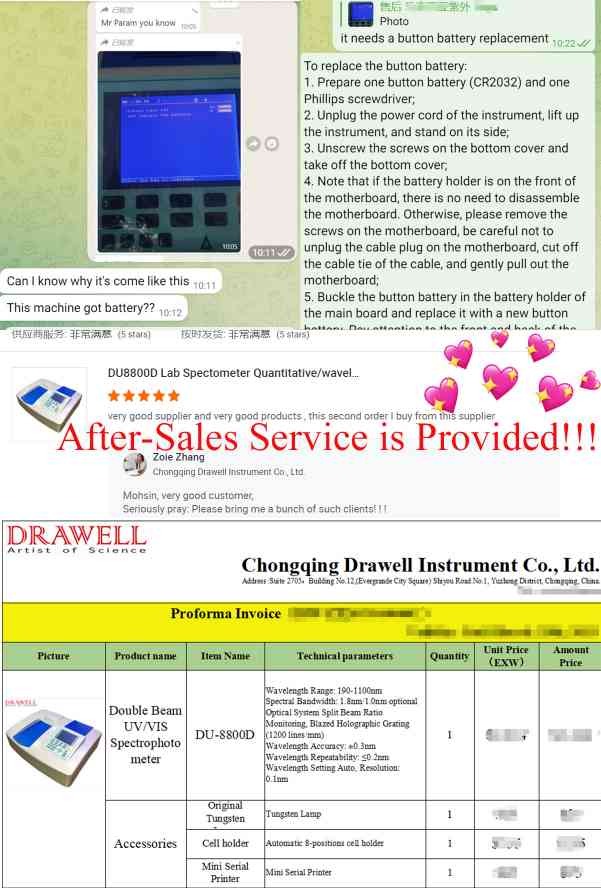 Other Spectrophotometers