Benchtop Low Speed Centrifuge
What is Benchtop Low-Speed Centrifuge?
The Benchtop Low-Speed Centrifuge has frequently used material separation equipment. Drawell's benchtop low-speed centrifuge is a sedimentation centrifuge, common models are TD4, TDZ5 – WS, TD4A – WS, etc. The centrifuge is mainly generated by the powerful centrifugal force generated from the rotation of the rotor speed, accelerating the settlement ratio of different components in the mixture, making the sample have a different settlement coefficient and buoyancy of the material. Low-speed centrifuge generally refers to the centrifuge with a rotating speed within 10,000rpm, different types of machines can be adapted to various types of angle rotors and horizontal rotors. Benchtop low-speed centrifuge is widely used in biochemistry, petrochemical, agriculture, food hygiene, and other fields.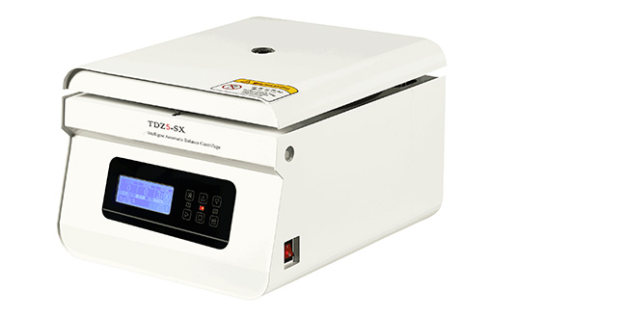 Features of Benchtop Low-Speed Centrifuge
Stainless material, sturdy and durable;
Low noise;
Multiple protection systems ensure safety;
A variety of rotors for options;
Microprocessor control, simple operation;
Precise timing.
Applications of Benchtop Low-Speed Centrifuge
The centrifuge is widely used in biochemistry, petrochemical, agriculture, food hygiene, and other fields. It is a necessary instrument in the laboratory of biology, medicine, chemistry, and physics. It is suitable for the separation of radioimmunity, biochemistry, and blood products.
Liquid-based cell section;
Separation of serum, plasma, and precipitated protein;
Urinary sediment examination;
Separation of the tangible components of the blood;
The concentration of cells or other tangible components in the body fluid;
Chylous particles and lipoproteins were isolated from plasma.

Why Choose Us?
---
"Multiple suppliers" have always been an issue in the procurement process. Drawell as a one-stop laboratory equipment and scientific instruments supplier, can perfectly solve this problem. In addition to manufacturing our own equipment, we also represent other laboratory equipment. Our product lines are rich and diverse at competitive prices. Provide one-stop service to customers.
---
User Training – Training by Drawell skilled engineers about installation, debug tests, technical services, etc. It can happen in our factory in China, or at the site in the customers' country. Cost depends on where and when the training happens.
---
To discuss the problem and get it resolved, online chats, real-time video calls, and remote guidance. For the after-sales stage, our online technical guidance is free and ready forever.
---
1 year free official warranty, including repairing quality-damaged parts, and offering replacements of selected parts (shipping cost is extra). 5% of the product price is charged for extending the warranty before the end of the official warranty.
Related Centrifuges Recommendation
Customer Feedback of Benchtop Low-Speed Centrifuge