What is Beauty Centrifuge?
Beauty Centrifuge is an instrument that is mainly used in the field of cosmetic surgery and dermatology, such as the separation and extraction of fat, PRP, CGF, and others. The beauty centrifuge uses separation technology to activate growth factors, which are then implanted into the skin through non-surgical injection to improve the skin status and delay aging. Common beauty centrifuges include autologous fat transplantation and injection centrifuge, PRP special centrifuge, fat separation centrifuge, autologous blood centrifuge, etc. Beauty centrifuge can also be used in dermatology, orthopedics, dentistry, and other fields.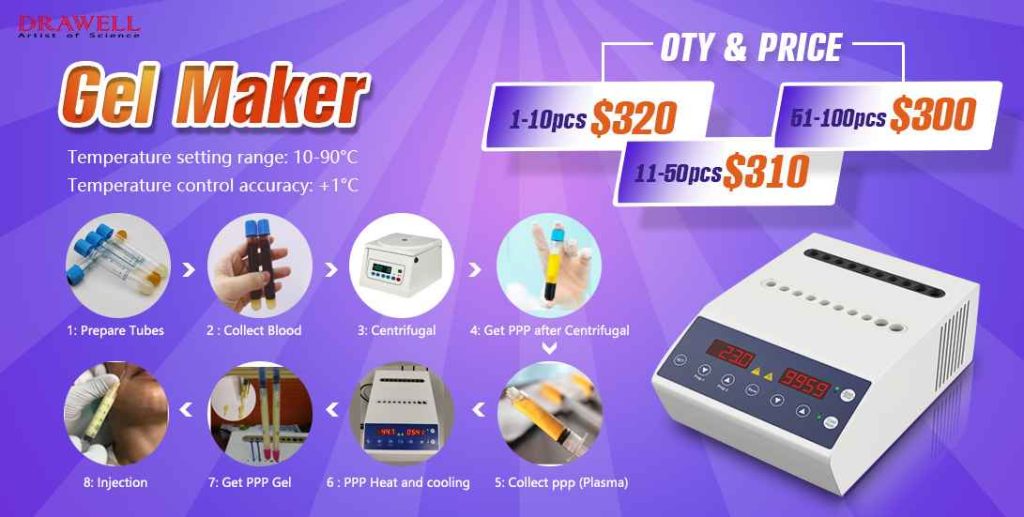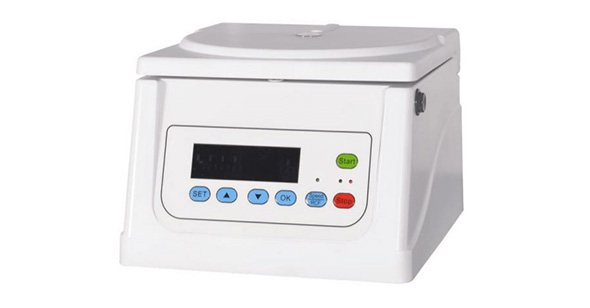 Features of Beauty Centrifuge
Multiple protection systems to ensure safe;
Low noise;
Stably and efficiently;
Beautiful appearance, small size, save space;
Microprocessor control, simple operation.
Applications of Beauty Centrifuge
With the rapid development of the beauty industry, it is very popular in plastic surgery hospitals, dental clinics, and other places. For plastic surgery, dermatology, burn surgery, and other fields, a beauty centrifuge is a piece of essential equipment.
Autologous fat extraction transplantation injection;
Autologous blood centrifugation;
CGF\PRF\PRP extraction;
PPP gel extraction;
PPP fat separation.

Customer Feedback of Beauty Centrifuge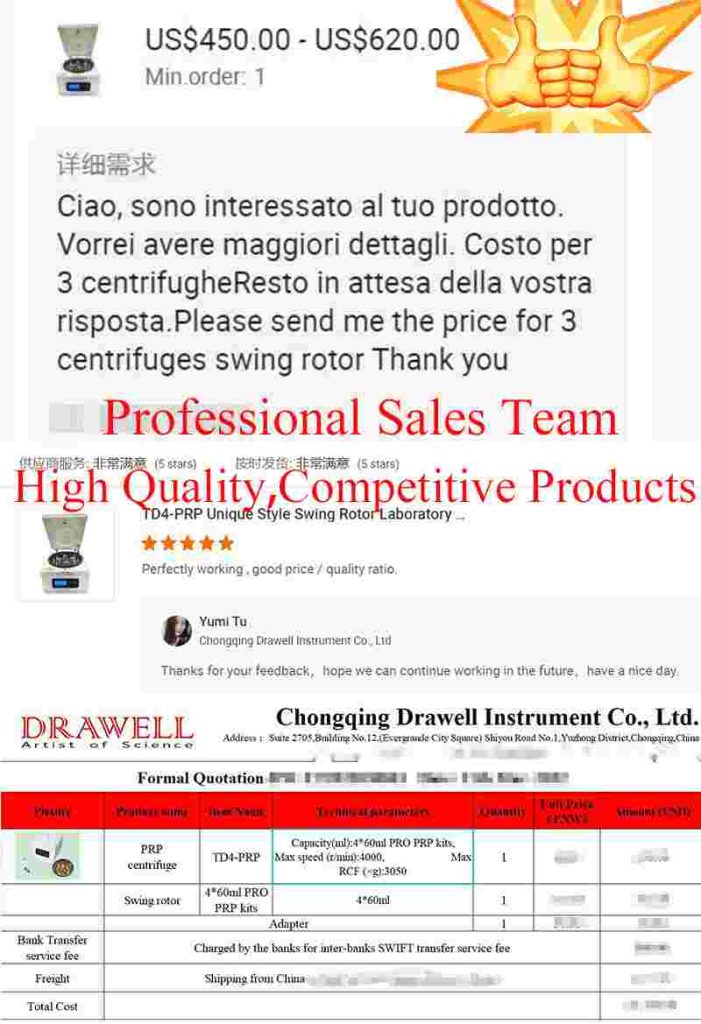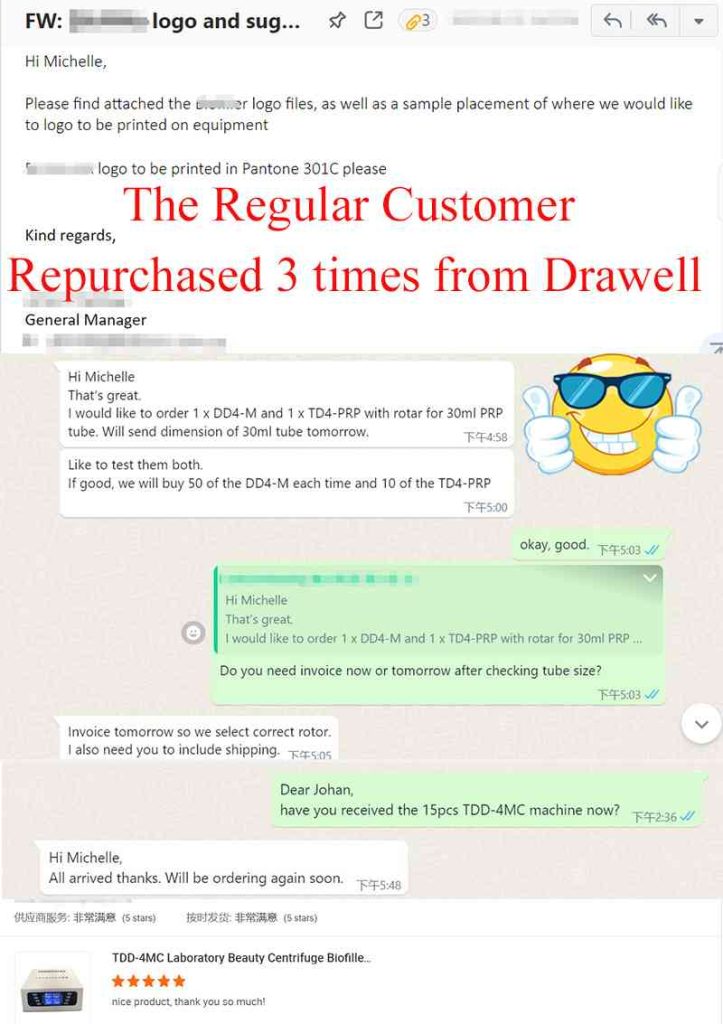 Related Centrifuges Recommendation