What is X-Ray Diffractometer (XRD)?
You may have noticed that there are more and more places that require "XRD analysis", In product inspection, raw material quality standards, or production processes.
The vast majority of solid materials are crystals or quasicrystals, which can produce characteristic diffraction of X-rays. By recording these diffractions in a proper way, different patterns of X-ray diffraction patterns can be obtained. It can be said that the X-ray diffraction pattern of each substance carries a wealth of information about the structure of the substance. By analyzing these patterns, the structure of the sample can be studied and determined. "Structure" here includes the elemental composition, composition, structure, organization, structure, state, and other meanings of material materials. With the continuous advancement of technology, XRD has now been widely used in many fields such as materials science, physics, chemistry, and chemical engineering.
Features of X-Ray Diffractometer
A wide range of applications, meeting the needs of scholars and researchers in various fields.
High-precision diffraction angle measurement system to obtain more accurate measurement results.
Highly stable X-ray generator control system to obtain more stable repeat measurement accuracy.
Non-destructive, non-destructive analysis method.
Easy to prepare samples.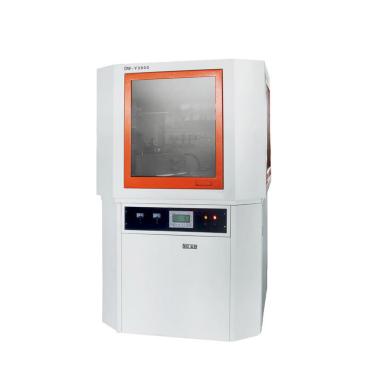 Applications of X-Ray Diffractometer
Because the X-ray diffraction method has the advantages of no damage to samples, no pollution, fast measurement accuracy, and a large amount of information about crystal integrity, the X-ray diffraction technology is used in cement building materials, cotton, rock minerals, scientific research, aviation, It has a wide range of applications in materials production and other fields.

Why Choose Us for XRD?
Pre-Installation services
Providing free pre-installation advice and guidance. Provide a demonstration video if necessary.
User training
Operation manuals are in English. Training by Drawell skilled engineers can happen in our factory in China, or at the site in customers' country. Cost depends on where and when the training happens.
Warranty services
1 year free, including repairing quality-damaged parts, and offering replacements of selected parts (shipping cost is extra). 5% of the product price is charged for extending the warranty before the end of the official warranty.
Online support
To discuss the problem and get it resolved, online chats, real-time video calls, screen
sharing is available as per customers' comfort.
Return/Replacement
If quality problems cause any misfunction of Drawell products, free spare parts can be offered. In certain terms and conditions, the broken machines can be replaced within the warranty
Upgrades
Upgrading software for the device is provided within the warranty.
Other Spectrophotometers