What is Laboratory Balance?
Laboratory balances from a general standpoint measure the mass of an object, in the laboratory, they are used to measure solids, liquids, and tissue, and they have a wide range of uses in virtually any laboratory including clinical, research, and environmental settings. Laboratory balances include shelf balances (bench scales), industrial balances, analytical balances, semi-micro analytical balances, micro-analytical balances, ultra-micro analytical balances, and special-purpose balances. It has the characteristics of accurate and constant weighing, fast and clear display, and also has the functions of calibration, digital display, automatic peeling, automatic data output, and automatic fault inquiry. According to different testing needs, we will recommend the most suitable model.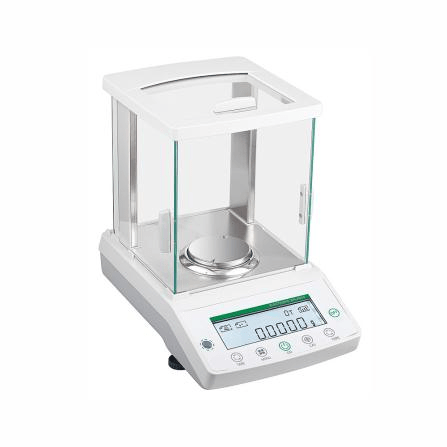 Analytical Balance
Analytical balances are designed to measure small masses in the sub-milligram range. The measuring disc of an analytical balance (0.1 mg resolution or higher) is located in transparent housing with a door. The use of mechanically ventilated balance safety housing with a uniquely designed acrylic airfoil enables smooth, turbulent-free airflow, preventing balance fluctuations and mass measurements down to 1 μg without fluctuations or product loss.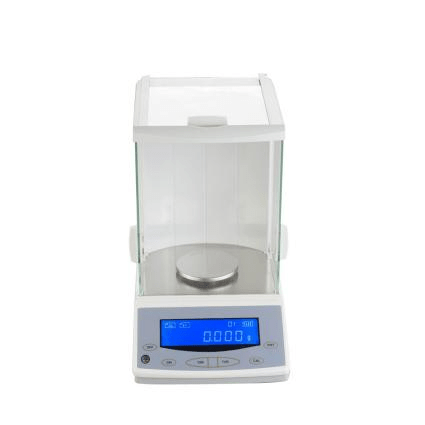 Precision Balance
Precision balances are experimental balances with high precision, and the precision can reach 0.001g. It also has a draft shield, which can reduce the influence of airflow on the test accuracy, and at the same time isolate dust to protect the service life of the balance. It has many uses in various industries.
Features of Laboratory Balance
1. Electromagnetic Force Compensation Technology.
2. Aluminum Alloy die cast base and ss platter.
3. Super Bright LCD display with backlight.
4.RS232C Interface.
5. Clear Glass Windshield as standard
6. Overload Protection, Bubble Level Adjustment, Under hook.
7. Full capacity Subtraction.
8.Multi Weighing unit conversation g/mg/ct/oz.
9. Stabilization Time, 1.5 seconds.
10. Check Weighing, Parts counting, and percentage weighing.
11. Universal power adaptor supplied as standard.
12. Certificated calibration weight supplied as standard
13. Internal calibration or external calibration for your choice.
14. The density function for choice.
Different Series
Picture

Type

Density balance

Analytical Balances

Precision Balance

Electronic Balance

YP Balance

Floor-Balance

Series

DW-203M-S/G/A

FA Series

DT Series

TD Series

YP Series

DW Series

Parameter

210g/1mg, Touch Screen

1. Internal Calibration/External Calibration

2. Touch screen/TouchButton

3. Max.0~320g, 0.0001g

1. Internal Calibration/External Calibration

2. TouchButton

3.Max.1000g/0.001g

1. Max.5000g/0.01g or 10000g/0.1g

2. Aluminum alloy Shell / Plastic Shell

3. Round Pan LCD / Square Pan

1. Max.2000g/0.01g or Max.5000g/0.1g or Max.30000g/1g

2. Rechargeable Battery

3. Display: LED

1. Max.200kg/1g or Max.320kg/10g

2. Large Capacity Balance
Application of Laboratory Balance
Laboratory balances have many uses in various industries. Used in a variety of laboratory and chemical applications, it is common in laboratories and can be used for anything from advanced physics courses to biological research. Commonly used in the medical and pharmaceutical fields, its high readability and capacity facilitate the weighing of test samples, equipment, and chemicals, including blood-packed drugs.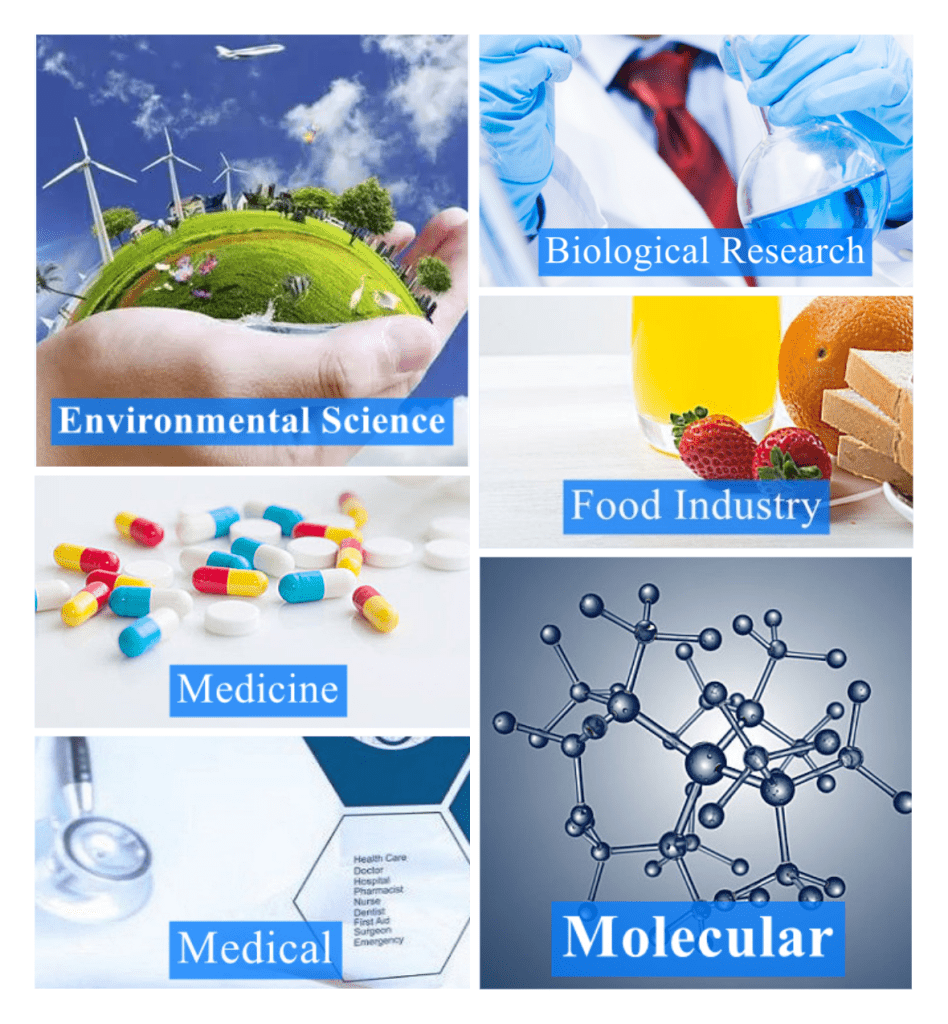 How to choose the Laboratory Balance?
If you don't know how to choose the model, please tell us your needs and we will recommend the model to you.
Q1: Calibration Requirements
A: Calibration/External Calibration
Q2: Range Requirements
A: 0.0001g / 0.001g / 0.1g / 1g / 10g, etc.
Q3: Max. Capacity Requirements
A: 320g / 1000g / 5000g / 10000g etc.
Q4: Display Requirements
A: Touch screen / Touch Button
Why Choose Us?
Rich categories
The products are market-oriented and exported to many countries in the world
Perfect sales system, efficient and fast after-sales service
On-time delivery rate reaches 100%
High-cost performance
FAQ