What Is a Magnetic Hotplate Stirrer?
A hot-plate magnetic stirrer is a laboratory instrument that is typically used to stir and heat the solution simultaneously. This helps the person performing the experiment speed up the reaction and properly dissolve the solute in the solvent. A hot plate stirrer typically works on the basis of a rotating electromagnetic field. The internal structure of the hot plate is embedded with a number of electromagnets. The hot plate stirrer is equipped with two controlling knobs. One of the knobs is used to adjust the temperature of the device, while the other knob is used to control the speed of rotation. When the main switch of the hot plate stirrer is turned on, the heating mechanism and the electromagnets get activated. The heating mechanism heats up the solution, and an electromagnetic field builds up. This electromagnetic field produced by the device interferes and interacts with the still magnetic field of the bar magnet, causing the solution to rotate and get mixed up properly, thereby causing the solution to mix and heat up at the same time. For proper and even stirring, the container must be placed in the center of the hot plate.
Features
The digital control system is ideal for applications for physical
Chemical analysis and biotech labs.
Heating temperature up to 280°C.
Stainless steel with ceramic coated hotplate resists corrosion.
External temperature sensor PT1000 is available and control accuracy of ±1°C, real-time control medium temperature.
LED display temperature and speed.
50℃ HOT warning indicates residual hotplate temperature.
ABS casing with fire retardant material, the resistance of weak acid and alkali
with external temperature sensor PT1000.
stainless steel with ceramic coated hotplate.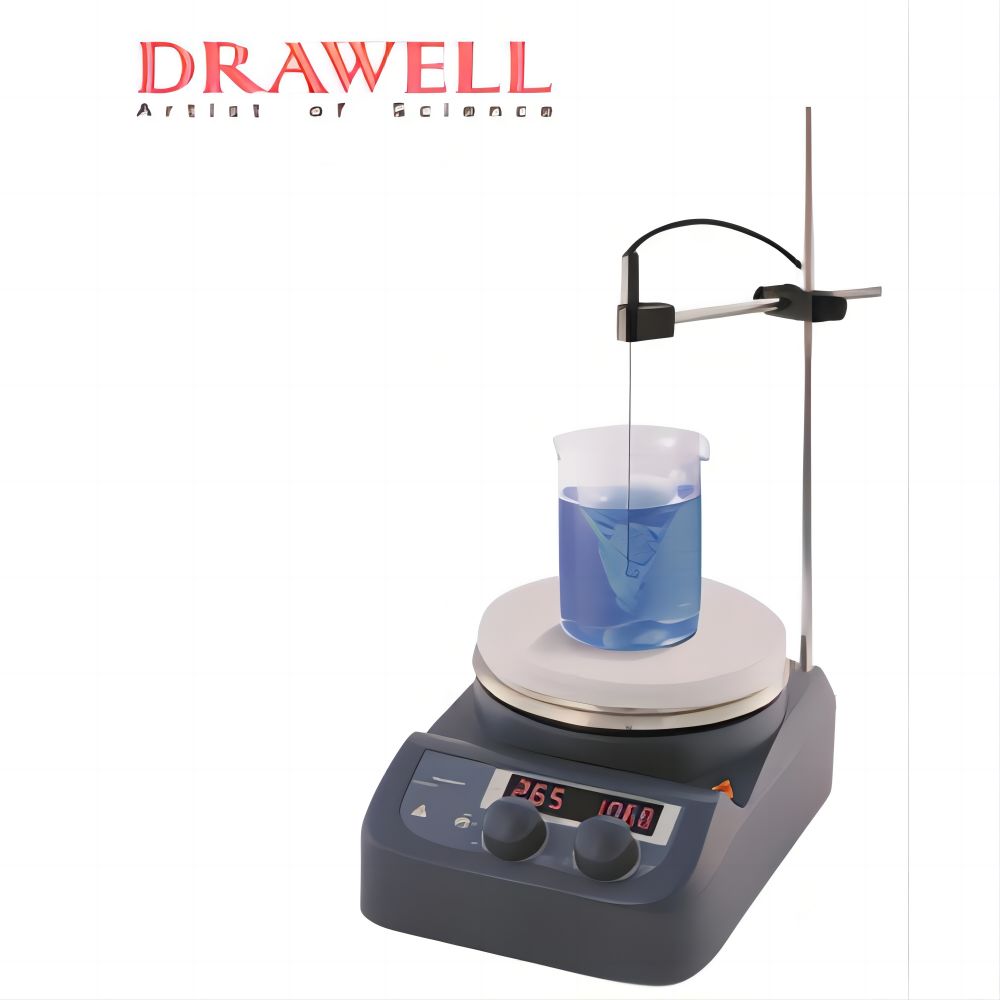 Application
In the laboratory, it is often necessary to perform analytical operations while stirring the solution to be tested, such as pH value determination, potentiometric titration, and potentiometric determination of various ions, etc., all of which are performed on a magnetic stirrer. It can be said that the magnetic stirrer is an essential tool widely used in large and medium-sized colleges and universities, environmental protection, scientific research, health, epidemic prevention, petroleum, metallurgy, medical treatment, and other units.
Chemistry laboratories: To perform chemical experiments and synthesis by mixing two or more components.
Microbiology laboratories: It is used to prepare a medium to culture microorganisms.
Biology experiments: It is used to prepare samples and perform analysis.
Other applications: Include oil analysis, soil suspending, buffer solutions preparation, pH measurement, etc., where it necessitates the blending of several types of liquids to achieve uniform mixing.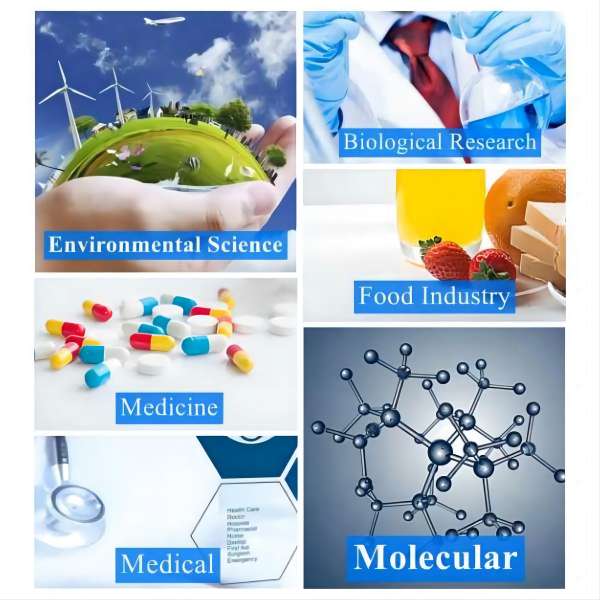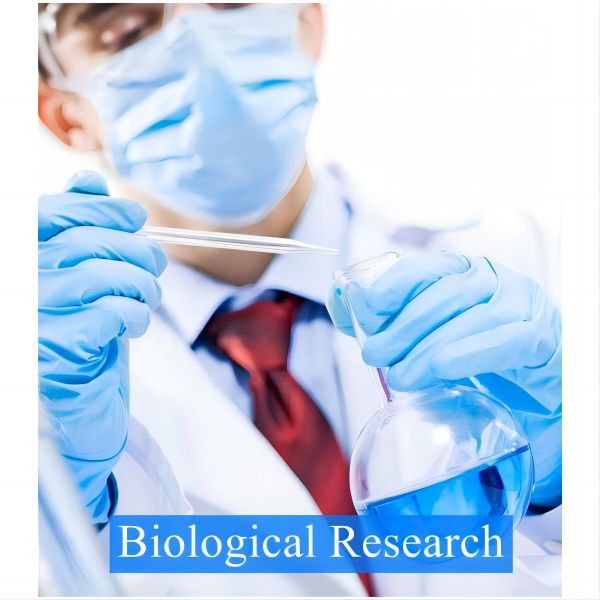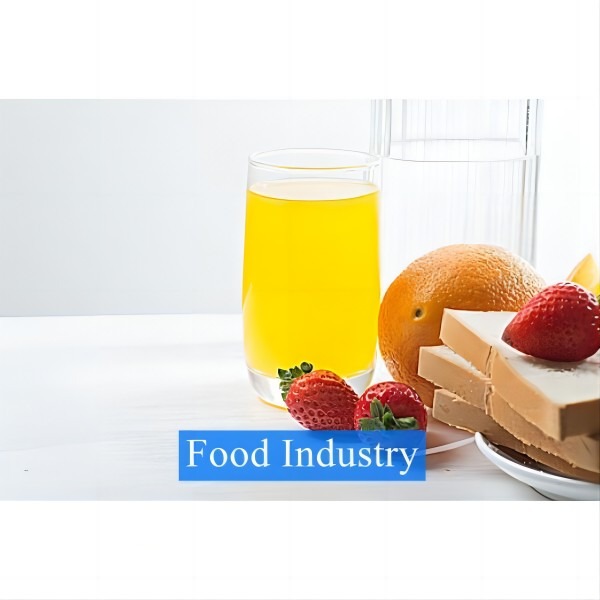 How to choose the model?
Q1: What type of hot-plate magnetic stirrer are there?
A: Magnetic stirrer, heating magnetic stirrer, heating plate.
Q2: What temperature options are available?
A: 280°C, 340°C, 380°C, 550°C
Q3: What accessories can be selected?
A: Protective cover, Temperature sensor, Reaction block for 50ml/100ml/250ml/500ml round bottom flask, Stirrer bar etc.
Order Process
Why Choose US?
Rich categories.
The products are market-oriented and exported to many countries in the world.
Perfect sales system, efficient and fast after-sales service.
On-time delivery rate reaches 100%.
High cost performance.
Customer Feedbacks: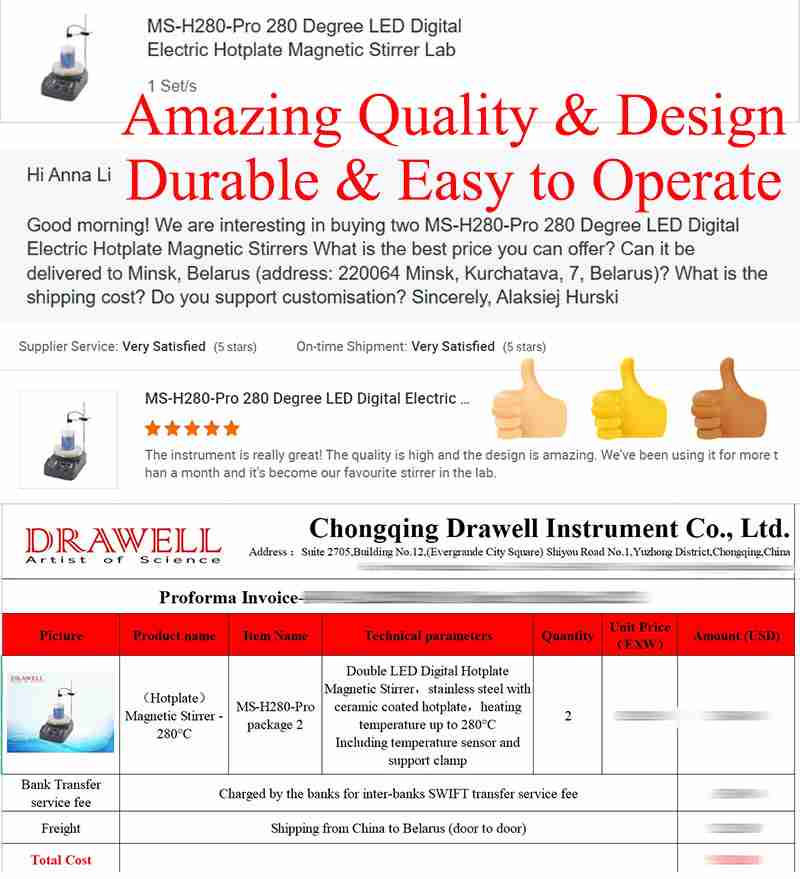 FAQ