What is Atomic Absorption Spectrophotometer?
AAS (Atomic Absorption Spectrophotometer), analyzes metal elements based on the effect of atomic vapor in the ground state of the substance on the absorption of characteristic radiation. It can sensitively and reliably determine trace or trace elements. The AAS is mainly composed of 4 parts: light source, atomizer, spectroscopic system, and detection system. This type of instrument has the advantages of simple structure, low cost, high sensitivity, etc.
Classification of AAS
From the number of instrument holders: Single Holder, Multiple Holders.
From the automation degree: Manual, Automatic.
From the test methods: Flame, Graphite Furnace and Hydride Generator.
From instrument automation: Single Beam, Double Beam.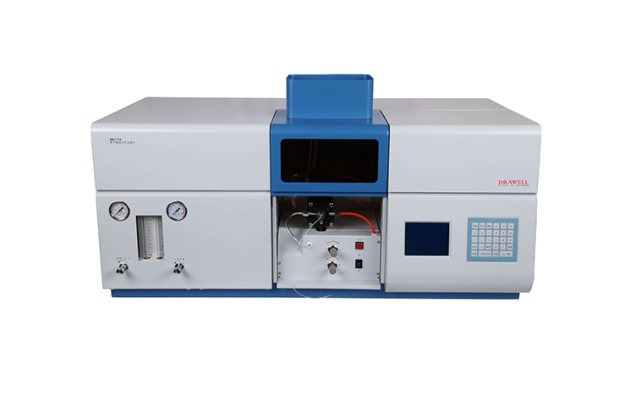 Difference Between Flame, Graphite Furnace, and Hydride Generation
The flame method is a conventional test method, which can measure samples of ppm-level. The test time is fast and the data is stable, but it must be operated in a certain order of operation.
The graphite furnace method can test ppb samples, that is, samples with lower test content; it needs to be used with a cooling water circulation system to save the cooling time of the instrument.
The hydride method requires a hydride generator, which can test ppb-level samples. Can measure As Sb Bi Ge Sn Pb Se Te. It is often used for water quality monitoring to measure the Hg and As elements.
Applications of Atomic Absorption Spectrophotometer
Atomic absorption spectrometer has been widely used in the analysis of macro and micro trace elements in metallurgy, geology, mining, petroleum, light industry, agriculture, medicine, health, food, environmental monitoring and etc.
Flame: metal processing, mining, electroplating, soil fertilizer and etc.
Flame + Graphite Furnace: disease control, pharmacy, food, food additives, water plant, power plant water quality inspection, commodity inspection and etc.
Flame + Hydride Generator: feed, veterinary drugs, food additives, labor protection, etc.

Products Display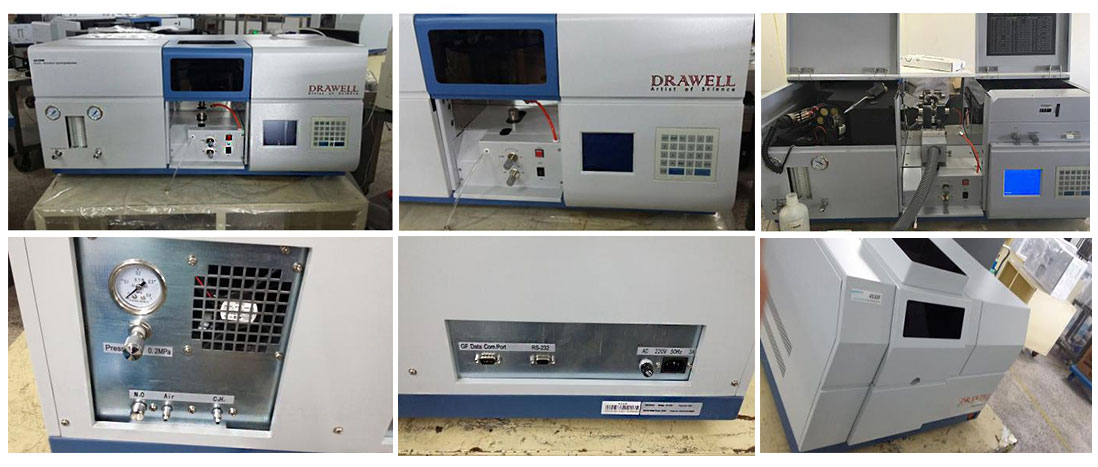 Why Choose Us?
On-time Delivery
Our on-time delivery rate is 100%. Delivery time is usually 7-15 working days after payment.
Rich Export Experience
Drawell is founded in 1999 and has more than 20 years of exporting experience. We have a professional sales team of around 30 people.
Our main markets are South Africa, the Middle East, Southeast Asia, Europe, etc. So far, we have established business relationships with more than 100 countries.
Global Warranty
In the warranty period of our cause failure, we carried out unconditional maintenance and replacement. Due to other causes of the failure, we only charge the cost of paid maintenance.
After the warranty period, we will, as always, do a good job after-sales service, so that users have no worries.
Related Products Recommendation