What is Automatic Refractometer?
The refractive index is one of the essential physical constants of matter. The automatic refractometer is equipped with high-performance linear CCD photosensitive components, high speed, high precision signal collection, and analysis processing technology, and a semiconductor parr super temperature control system. It can do the measurement of sugar solution(hammer) degrees Brix with high efficiency, and high precision.
Features of Automatic Refractometer
FTF color touch screen, easy to operate.
High precision and accuracy.
Low cost of analysis.
Wide range of uses.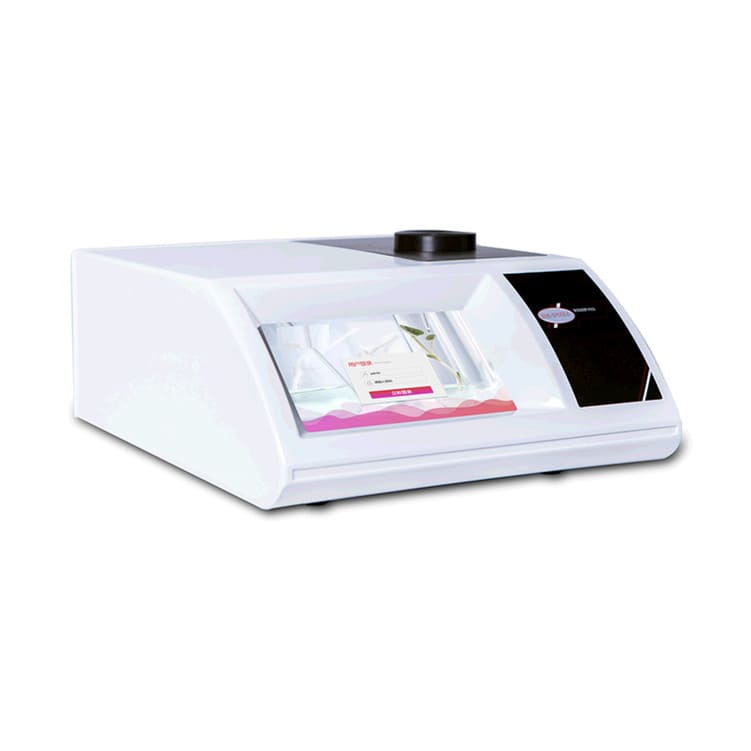 Applications of Automatic Refractometer
Automatic refractometers have been widely used in the petroleum industry, pharmaceutical industry, food industry, daily chemical industry, sugar industry, etc, it is one of the schools and the relevant scientific research units of commonly used equipment.
How to Choose a Suitable Refractometer?
Automatic refractometer or Abbe refractometer?
First of all, the automatic refractometer can test liquids, and the Abbe refractometer can measure both solids and liquids. Secondly, the Abbe refractometer has certain requirements for measuring liquids, such as viscous and dark samples, which will reduce its measurement accuracy, while the full Autorefractometers do not have these concerns.
Does it need temperature control to test the refractive index?
The degree will affect the refractive index of the substance, and the effect of temperature on different substances is different, the temperature deviation of the same substance is not linear, only a few substances have a temperature deviation coefficient or a temperature deviation table, and most of them have a temperature deviation coefficient or a temperature deviation table. Substance testing needs to be measured at the specified temperature.
What are the advantages of built-in temperature control?
Compared with the external water bath, the Built-in Peltier temperature control has the advantages of small temperature control volume and fast speed. It is built into the instrument and it is more convenient for users to set various test requirements, avoiding errors or mistakes caused when multiple instruments work together.
Why Choose US?
1. JH series and DigiPol-R series meet different user needs.
The classic and economical JH series is suitable for most user needs; the DigiPol-R series meets 21 CFR PART 11, and has the function of audit trail electronic signature, etc., to meet the higher needs of users.
2. Multiple models can be selected
Users can choose whether to want the temperature control function, and different precisions can meet different needs of users.
3. Professional engineering team to solve your pre-sales and after-sales problems.
FAQ
Related Products Recommendation