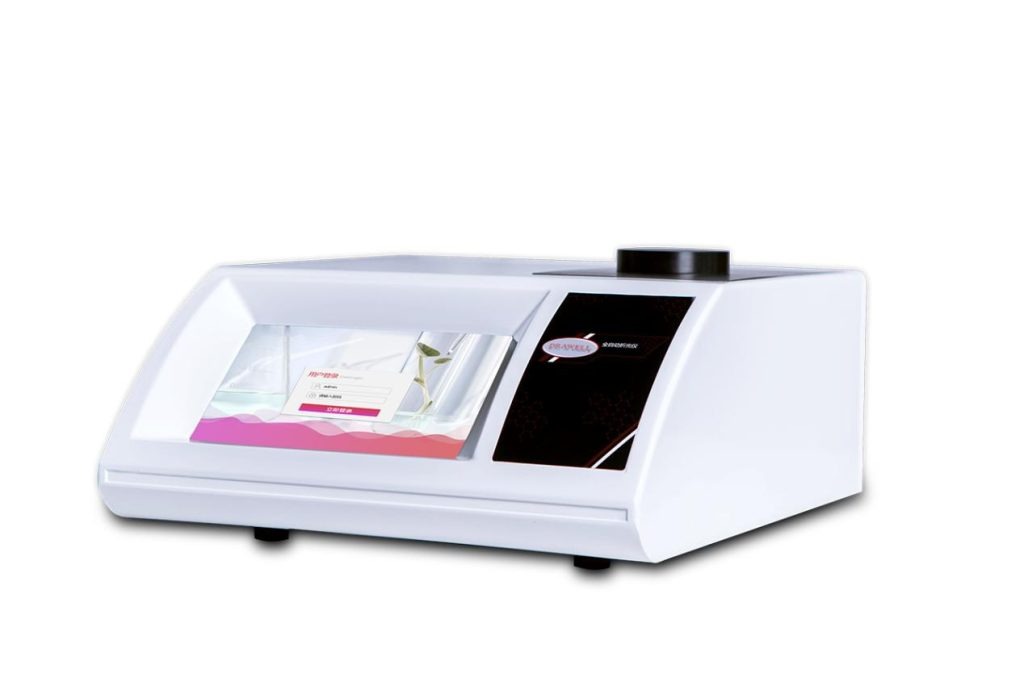 Automatic Refractometer Digipol R Series
The automatic refractometer is equipped with high-performance linear CCD photosensitive components, with a high speed, high precision of signal collection and analysis processing technology, equipped with semiconductor parr super temperature control system. Can high efficiency, high precision measurement of sugar solution(hammer) degrees Brix.
Brief Introduction of Automatic Refractometer Digipol R
Digipol-R is equipped with a high performance linear CCD sensor. Through high-speed and high-precision signal acquisition, analysis, and processing technology, the Digipol-R is equipped with a semiconductor Parte super temperature control system. It can measure the refractive index (Nd) and the mass fraction of sugar solution (Brix) of transparent, translucent, dark, and viscous liquid with high accuracy and efficiency.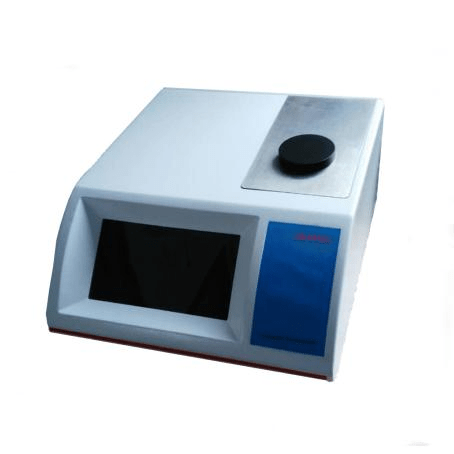 Use of Automatic Refractometer Digipol R Series
An automatic refractometer is widely used in the petroleum industry, oil industry, pharmaceutical industry, food industry, daily chemical industry, sugar industry, etc. It is also one of the most commonly used equipment in schools and related scientific research units.
Food industry: quality control of raw materials, intermediates, and final products; The concentration of dry matter, solids, and sugars; Purity control for products of sugar, dessert, beverage, dairy, chocolate and coffee, oil, and fat industries.
Pharmaceutical industry: determination of solid content in blood and urine; Purity control.
Cosmetics industry: determination of the refractive index of essential oils and spices; Determining the fatty acid content of soap and fragrance ingredients.
Chemical and petrochemical industries: determination of the refractive index of raw materials and analytical reagents; Purity control; Determination of refractive index of petroleum products; Determine the concentration of the cooled lubricating oil.
Main Features of Automatic Refractometer Digipol R Series
1: Built-in Parpaste temperature control, improve accuracy and stability;
2: China's first double temperature control, sapphire prism;
3: LED cold light source instead of the traditional sodium light lamp and halogen tungsten lamp;
4: Compliance with 21CFR Part 1 audit trail, pharmacopeia, and electronic signature;
5: Support network printing, support data statistical retrieval;
6: Multi-level authority management, authority can be freely configured;
7: 7 "touch color screen, user-friendly operation interface;
8: The whole machine has passed TART and CE certifications.
Technical Parameters of Automatic Refractometer Digipol R
| | | | | |
| --- | --- | --- | --- | --- |
| Model | DigiPol-R200 | DigiPol-R300 | DigiPol-R500 | DigiPol-R600 |
| Range | 1.3000-1.7000(nD) | 1.3000-1.7000(nD) | 1.30000-1.70000(nD) | 1.30000-1.70000(nD) |
| Resolution | 0.0001(nD) | 0.0001(nD) | 0.00001(nD) | 0.00001(nD) |
| Precision | ±0.0002 | ±0.0002 | ±0.00003 | ±0.00002 |
| Brix range | 0-100%(Brix) | 0-100%(Brix) | 0-100%(Brix) | 0-100%(Brix) |
| Brix accuracy | ±0.1%(Brix) | ±0.1%(Brix) | ±0.05%(Brix) | ±0.01%(Brix) |
| Test mode | Refractive index/sugar content or customized | Refractive index/sugar content or customized | Refractive index/sugar content/honey moisture/salinity or customized | Refractive index/sugar content/honey moisture/salinity or customized |
| Temperature control method | No | Built-in Peltier | Built-in Peltier | Built-in Peltier |
| Temperature control range | Room temperature | 5℃-65℃ | 5℃-65℃ | 5℃-90℃ |
| Temperature control stability | Room temperature | ±0.03℃ | ±0.02℃ | ±0.01℃ |
| light source | LED | LED | LED | LED |
| wavelength | 589nm | 589nm | 589nm | 589nm |
| Prism | sapphire | sapphire | sapphire | sapphire |
| Sample cell | stainless steel | stainless steel | Hastelloy | Hastelloy |
| Detection method | High-resolution linear CCD | High-resolution linear CCD | High-resolution linear CCD | High-resolution linear CCD |
| Display method | 7-inch FTF color touchscreen | 7-inch FTF color touchscreen | 7-inch FTF color touchscreen | 7-inch FTF color touchscreen |
| data storage | 32G | 32G | 32G | 64G |
| Output method | USB, RS232, RJ45, SD card, U disk | USB, RS232, RJ45, SD card, U disk | USB, RS232, RJ45, SD card, U disk | USB, RS232, RJ45, SD card, U disk |
| User Management | Yes/four-level authority management | Yes/four-level authority management | Yes/four-level authority management | Yes/four-level authority management |
| Audit trail | YES | YES | YES | YES |
| Electronic signature | YES | YES | YES | YES |
| Custom method library | YES | YES | YES | YES |
| Export file to verify high-level protection MD5 | YES | YES | YES | YES |
| WIFI printing | YES | YES | YES | YES |
| Export in multiple file formats | PDF & Excel | PDF & Excel | PDF & Excel | PDF & Excel |
| Size | 360*300*155mm | 360*300*155mm | 360*300*155mm | 360*300*155mm |
| Power supply | 220V / 50Hz | 220V / 50Hz | 220V / 50Hz | 220V / 50Hz |
| Weight | 5kg | 5kg | 5kg | 5kg |
Order Process