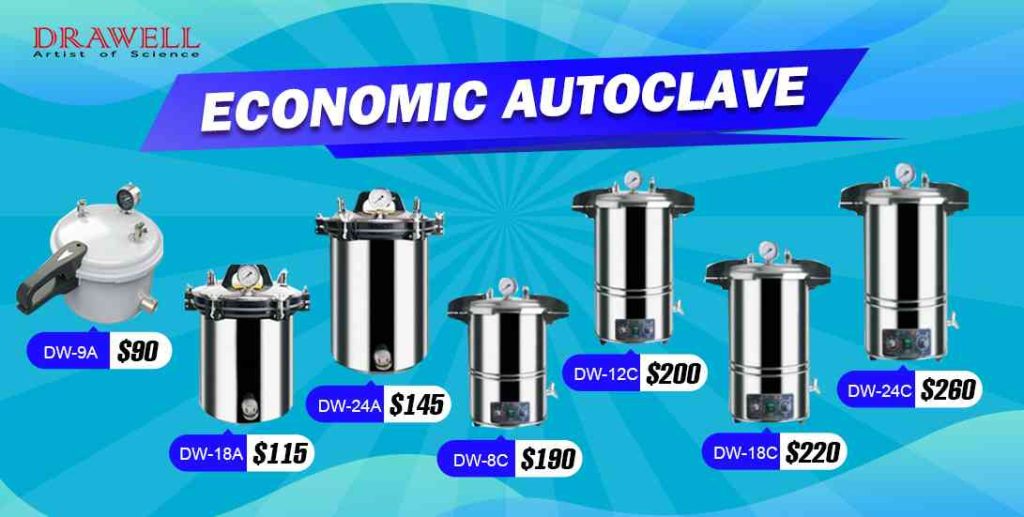 What is Portable Autoclave?
It is a device that uses pressure-saturated steam to quickly and effectively sterilize items. It is suitable for hospitals, health centers, health centers, factories and mines clinics, scientific research, and other units. Disinfect and sterilize medical instruments, dressings, glassware, solutions, culture media, etc., and can also be used as cooking utensils and factories and mines in plateau areas to produce high-quality drinking water.
Features of Portable Autoclave
High-Quality SUS304 stainless steel material.
Electric heating system.
Silicone seal.
A dual scale indicates a pressure gauge.
Double safety valve to ensure safety.
Microcomputer control system.
High-pressure faucet drainage water, Over-temperature protection, Over-pressure protection, Water shortage protection.
Easy to operate, safe, and reliable.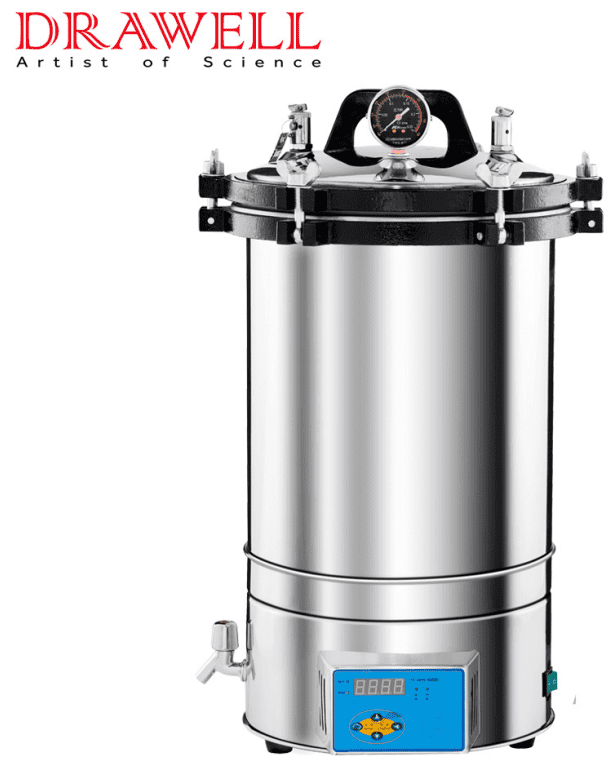 Applications of Portable Autoclave
Portable sterilizer: Pressure-saturated steam can quickly and reliably sterilize and sterilize items, suitable for medical and health services, scientific research, agriculture, and other units; sterilize medical equipment, dressings, glassware, solution culture medium, etc.
Customer Feedback of the Portable Autoclave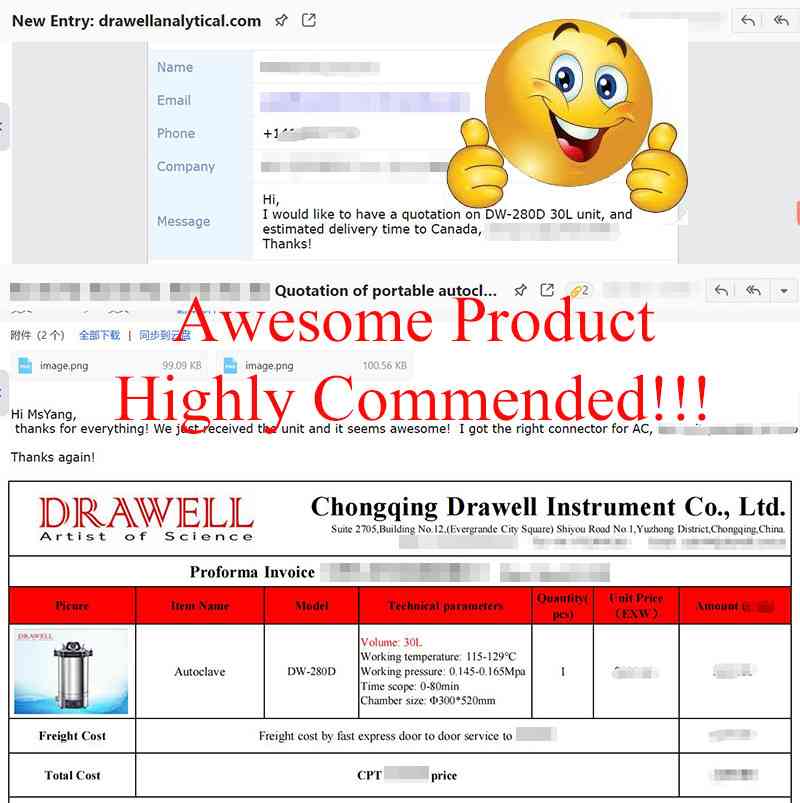 How to Choose the Portable Autoclave Model?
Please let us know what the items you want to sterilize. How much capacity do you need? What control method (scale adjustment/intelligent adjustment) is required?
Portable Autoclave

DW-280A Series

DW-280B Series

DW-280D Series

DW-280D Digital Series

Picture

Fature

1.Electric heating system

2.On/Off switch

1.Electric Coal and Gas Heating

2.Plug ON/OFF

1.Electric heating system

2.Manual control dial display

1.Electric heating system

2.LED digital display screen

Volume

18L; 24L; 30L

Working temperature

115-129℃

Working pressure

0.145-0.165Mpa

Power

AC220V/50Hz/2.0KW



Order Process

FAQ
Related Products Recommendation