What is Constant Temperature &Humidity Chamber?
Constant temperature and humidity chamber is also called constant temperature and humidity test machine, constant temperature and humidity test chamber, programmable humidity, and heat alternating test chamber, constant temperature machine, or constant temperature and humidity chamber. It is the necessary test equipment in the fields of aviation, automobile, home appliances, scientific research, etc. It is used to test and determine the parameters of an electrician, electronic and other products and materials after the temperature environment changes in high temperature, low temperature, humidity heat or constant test and the test material in Equipment for performance in various environments and tests for heat resistance, cold resistance, dry resistance, and humidity resistance of various materials.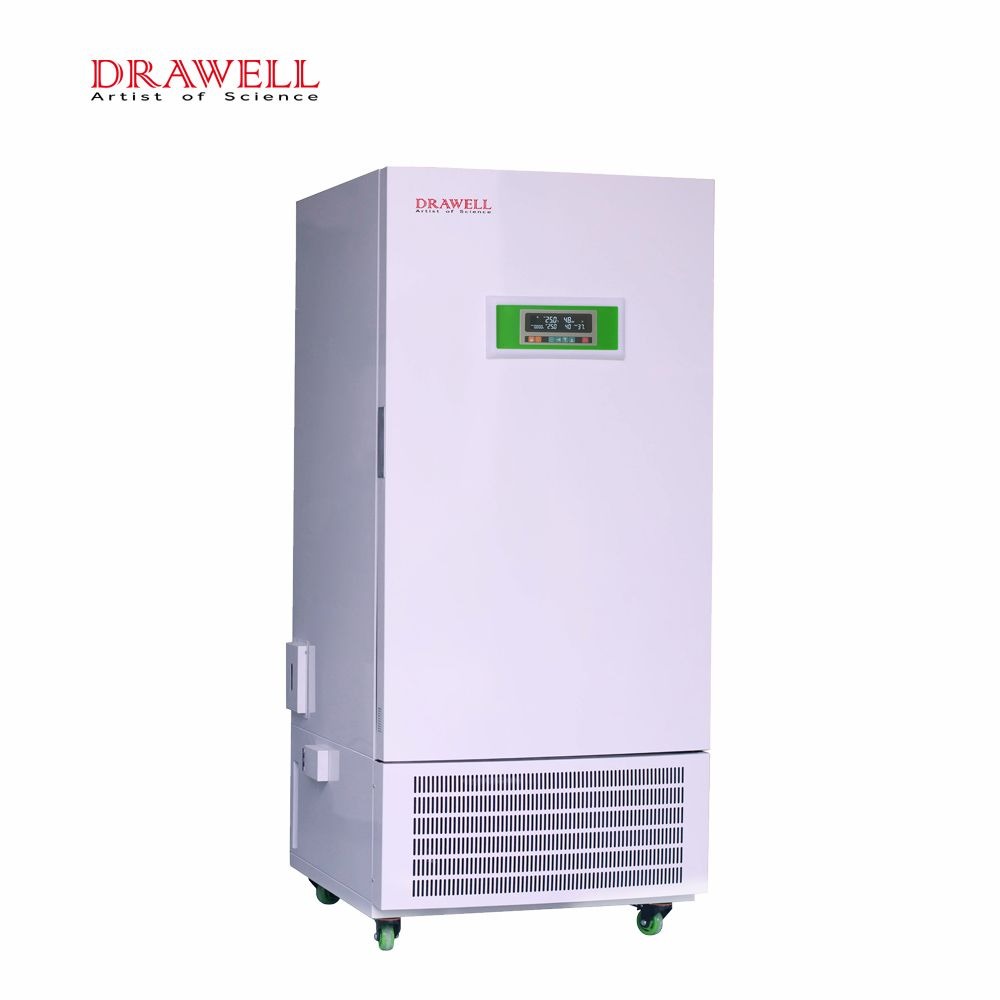 Features
Imported international brand compressor with cooling system, effectively extending the life of the compressor.
Imported brand humidity sensor, and built-in tank heating humidification system, effectively ensuring the humidity deviation.
Large LCD screen to display more data at the same time.Menu-type operation interface, easy operation.
Digital display for temperature and humidity,multi-segment program control technology, high precision.
PID microprocessor ensures precise control for temperature and humidity.
There are 99 cycles of the program, each cycle is divided into 30 segments, each segment contains 99 hours and 99 minutes of cycle steps, it can happily meet almost all the complicated experiment processes.
Temperature-limiting alarm system ensures experiment runs safely. If the temperature exceeds the limit, the operation will be automatically stopped and the alarm will prompt the operator.
Polished stainless steel chamber, surface painted, adjustable shelves, easy to clean. 
Equipped with power supply and UV lamp for sterilization in the chamber.
Double door designed, tempered glass inner door for easy observation.
JAKEL circulation fan, reasonable air duct structure, effectively guarantees temperature stability inside the box.
Equipped with leakage protection.
Equipped with spare temperature control which ensures the product works normally even the main temp. control failed. (For heating).
Equipped with UV sterilization device.
Alarm function for over temperature.
With USB for data download.
Applications
Constant Temperature &Humidity Chamber has a precise temperature and humidity control system, which provides various environmental simulation conditions required for industrial research and biotechnology testing, so it can be widely used in sterility tests such as pharmaceuticals, textiles, and food processing, stability checks, and industrial testing. Product raw material performance, product packaging, product life, and other test experiments.
DRAWELL's Constant Temperature & Humidity Chamber Products
How to Choose the Model?
Order Process

Why Choose Us?
Rich categories.
The products are market-oriented and exported to many countries in the world.
Perfect sales system, efficient and fast after-sales service.
On-time delivery rate reaches 100%.
High-cost performance.
FAQ