What is FTIR Spectrophotometer?
Fourier transform infrared spectrometer is abbreviated as FTIR. It is different from the principle of dispersive infrared spectroscopy. It is an infrared spectrometer developed based on the principle of Fourier transformation of infrared light after interference. It is mainly composed of the infrared light source, interferometer, sample chamber, detector amplifier, an analog-to-digital converter (A/D), and computer composition. It can carry out qualitative and quantitative analysis of samples and is widely used in the fields of medicine and chemical industry, geology and mining, petroleum, coal, environmental protection, customs, gem identification, criminal investigation identification, etc.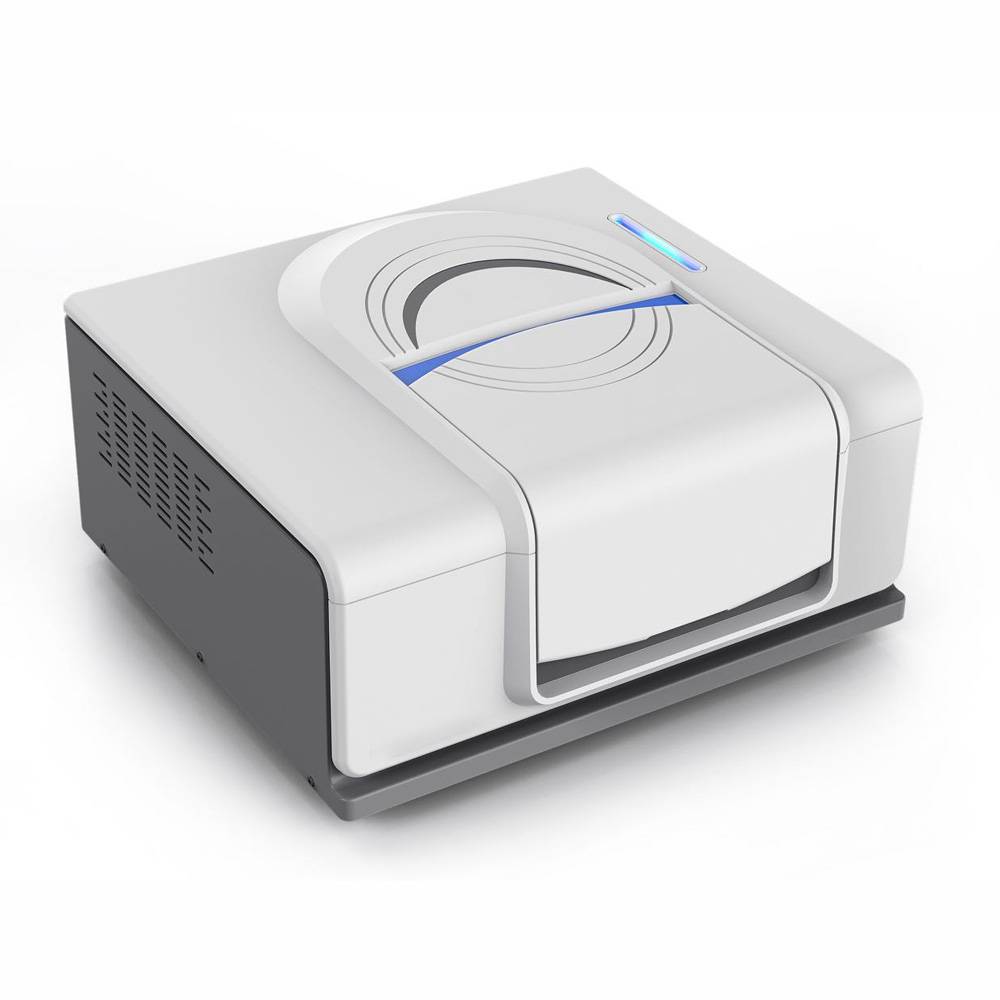 Advantages of FTIR Spectrophotometer
High sensitivity and stability
Intelligent real-time monitoring of instrument status
Multiple communication
Flexible and convenient testing
Powerful software workstation
High sensitivity optical system: cube-corner Michelson interferometer combined with patented fixing mirror alignment technology
High stability modular partition design, greatly improves the mechanical stability and long-term working stability of the instrument.
Innovated integration electronic system, high sensitivity pyroelectric detector pre-amplifier technology, dynamic gain amplification technology, high precision 24-bit A/D conversion technology, real-time control and data processing technology, digital filter, and network communication technology, ensuring high quality real-time data collection and high-speed transmission.
High intensity IR source assembly: High intensity, long lifetime IR source module, with the highest energy distributed in the fingerprint region, adopts a reflex sphere design to obtain even and stable IR radiation. External isolated IR source modules and large space heat dissipation chamber designs provide higher thermal stability and stable optical interference.
Innovations of FTIR Spectrophotometer
Real-time diagnosis of instrument status: real-time monitoring of instrument working status, performance, and communication status.
Multiple detector options. Besides conventional normal temperature pyroelectric detectors, temperature-stabilized pyroelectric detectors and semiconductor refrigeration MCT detectors can also be selected to meet the needs of different customers.
"Wire + Wireless" multi-communication mode. Adopting Ethernet and WIFI dual-mode communication to adapt the development trend of "Internet + testing" instruments. Building a basic platform for users to conduct interconnection testing, remote operation, and maintenance, data cloud computing, etc.
Large sample room. With the large sample chamber design, besides the conventional liquid pool, ATR, and other commercially available conventional accessories, it can also be equipped with special accessories such as thermal red combination, microscope, etc. At the same time, it also reserves space for users to choose new accessories.
Applications of FTIR Spectrophotometer
Identification of known objects.
Structure identification of unknowns.
Quantitative analysis of special materials.
Micro-infrared can analyze trace substances such as residues on the surface of the product, powder/liquid precipitated on the surface, suspected oxidation, corrosion, foreign matter, and introduction of foreign components on the surface of the product.
Among them, FTIR has an excellent performance in determining the consistency of polymer materials.
The purpose of material consistency determination:
Solve the abnormal problem of the product from the aspect of the material.
Monitor the product to determine whether the material has the same ingredients, the same batch, and the same manufacturer.
It can effectively control the excessive use of recycled materials or scraps by plastic material suppliers.
Reverse analysis of products, accurate qualitative unknown materials, and cost savings.
Application areas: It is widely used in the fields of medicine, chemical industry, geology and mining, petroleum, coal, environmental protection, customs, gem identification, criminal investigation, and identification. We provide nearly 20 detection spectra for customers to use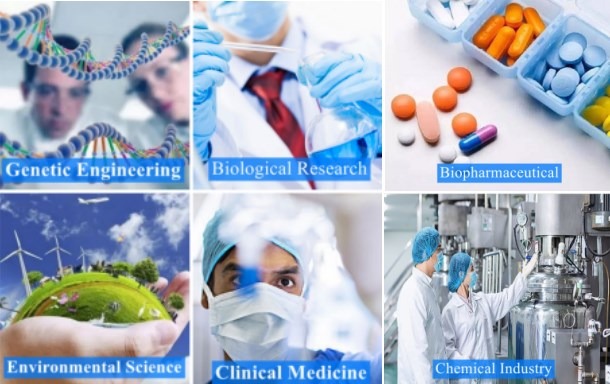 How to Choose the FTIR Spectrophotometer?
Please tell us your application industry, testing samples, and specific testing needs. We will recommend a configuration based on your specific experiment.
Order Process of FTIR Spectrophotometer

Specifications of FTIR Spectrophotometer
Model
DW-FTIR-530A
Wavenumber Range
7800cm

-1

~350cm

-1

Wavenumber Accuracy
±0.01 cm

-1

Resolution
0.85 cm

-1

Detector
Room temperature DLATGS module (standard); Temperature stabilized, high sensitivity DLATGS module (optional)
Beam Splitter
Multilayer Ge coated KBr
Products Display

Why Choose Us for FTIR Spectrophotometer?
– On-time Delivery
Our on-time delivery rate is 100%. Delivery time is usually 7-15 working days after payment.
– Rich Export Experience
Drawell is founded in 1999 and has more than 20 years of exporting experience. We have a professional sales team of around 30 people.
Our main markets are South Africa, the Middle East, Southeast Asia, Europe, etc. So far, we have established business relationships with more than 100 countries.
– Quick Service
For the before-order stage, our professional sales team will respond to your inquiry within 24 hours whether it is on working days or not.
For the order-running process, we will keep track of your order. You don't have to worry about the quality or production time.
For the after-sales stage, our technical guidance is free and ready forever. If you have any problems, our after-sales team and engineers will help you solve it, and you will get an answer within 24 hours.
Other Spectrophotometers