What is Kjeldahl Nitrogen Analyzer?
The Kjeldahl nitrogen analyzer is an instrument that calculates the protein content by measuring the nitrogen content in the sample based on the principle that the nitrogen content in the protein is constant. The Kjeldahl method or Kjeldahl digestion in analytical chemistry is a method for the quantitative determination of nitrogen contained in organic substances plus the nitrogen contained in the inorganic compounds ammonia and ammonium (NH3/NH4+).
Using an empirical relation between Kjeldahl nitrogen content and protein content is an important method for analyzing proteins. The Kjeldahl method's universality, precision, and reproducibility have made it the internationally recognized method for estimating the protein content in foods and it is the standard method against which all other methods are judged. It is also used to assay soils, wastewater, fertilizers, and other materials. It does not, however, give a measure of true protein content, as it measures nonprotein nitrogen in addition to the nitrogen in proteins.
Features of Kjeldahl Nitrogen Analyzer
Made of special powder-coated steel sheet, resistant to chemical agents and mechanical attack.
Simple structure and easy operation.
Optimized internal configuration, easy installation, and maintenance.
The operation is safe and does not require contact with reagents.
The distillation time is short, improving work efficiency.
It can store experimental programs to meet different requirements of users.
Perfect protection system: remind when the digestive tube is not in place to prevent overheating or over-pressure of the steamer; alarm when the distillation is over.
Manual and automatic, with titration and without titration can be selected.
Application of Kjeldahl Nitrogen Analyzer
The Kjeldahl nitrogen analyzer uses the Kjeldahl method to detect the content of ammonia, protein nitrogen, phenol, volatile fatty acid, cyanide, sulfur dioxide, ethanol, etc. in grains, food, feed, water, soil, sludge, sediment, and chemicals. It has a very good price-performance ratio, and only the titration process requires manual operation, which is very suitable for routine testing by laboratories and inspection institutions. It is widely used in the analysis of nitrogen or protein content of food, crops, seeds, soil, fertilizers, and other samples.

How to Choose the Model?
Kjeldahl Digester DW-SH220F Features
Graphite block, Compare metal heating, the heating is more uniform;
Corrosion resistant design, PTEF coating is very useful when strong acid experiments;
PID temperature control, to achieve 450℃ only need 25 minutes;
4.3 inch color screen, display real running situation;
Multi protection, such as Over-current protection, High temperature warning, Overload protection;
Gas collection hood system with suction pump (Suction Cap);
Special air insulation design, when heating solution, liquid need backflow, we design special air flue to keep the whole tube near uniform temp.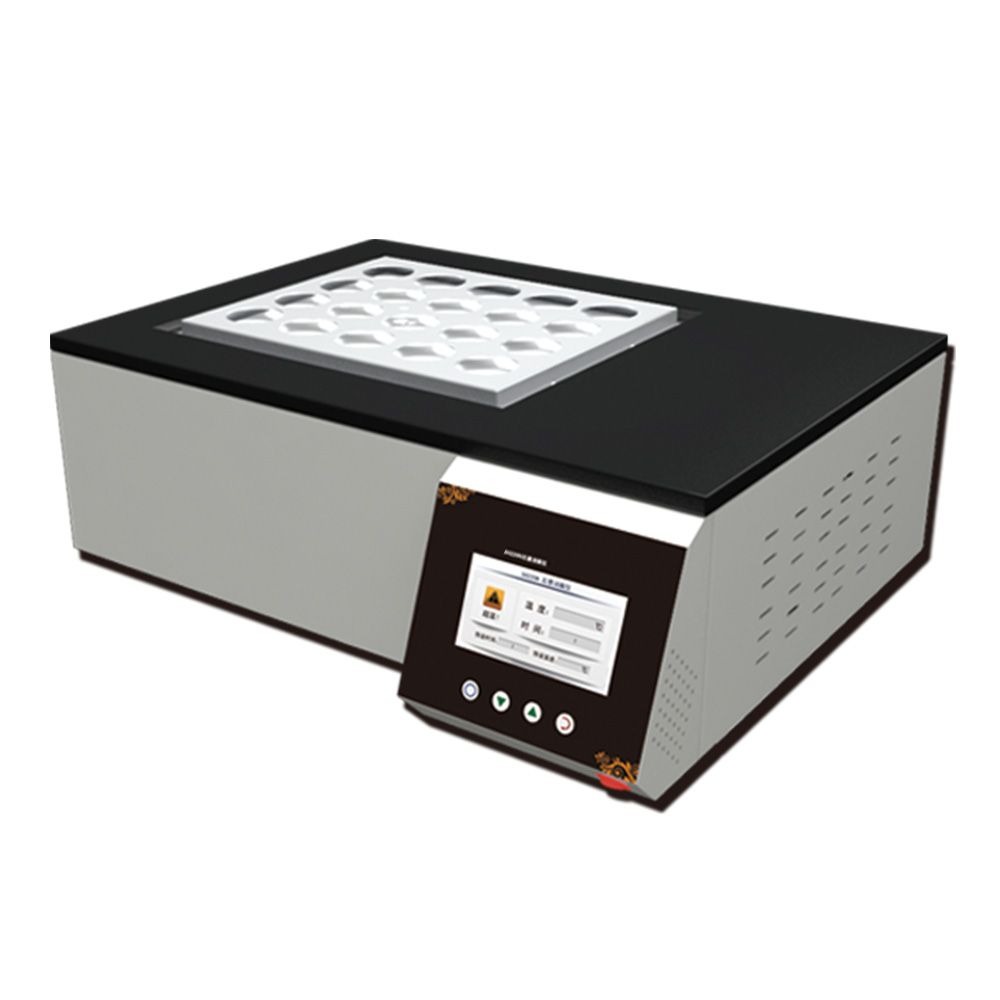 Kjeldahl Digester DW-SH220F Tech Specifications
DW-SH220N
Temperature range
RT + 5℃ to 450℃
Stability of the heating block temperature
± 0.1℃
Precision of the heating block temperature
± 0.1℃
Heating method
Infrared heating and high purity graphite conduction
Heating insulation method
Unique air duct insulation technology
Digestion tube
300mL, Φ42mm
Capacity per bath
20pcs
Power
220AVC±10%, 50Hz, consumption: 3.6Kw
Dimension
515mm×421mm×211mm
Weight net
25Kg
Heavy Metal Digestor DW-SH230N
DW-SH230N Heavy Metal Digestor, with the advantages of rapid disintegration, high efficiency, convenience and large processing capacity, is suitable for food, medicine, agriculture, forestry, environmental protection, chemical, biochemical and other industries, as well as higher education institutions, scientific research departments on soil, feed, food, ore, etc.It is suitable for use with atomic absorption, atomic fluorescence, ICP-AES and other analytical instruments.
Heavy Metal Digestor DW-SH230N Features
The temperature inside the furnace is continuously adjustable, the temperature of the controlled point is constant, the heat transfer efficiency is high, and the instrument is easy to operate.
The Teflon coating can effectively prevent the corrosion of the instrument by the acid and acid gas generated during the digestion process.
Deflector tank design prevents acid from splashing into the circuit during the experiment.
Over-voltage, over-current, overheating and other multiple protections for the whole machine.
Embedded software temperature control technology, precise, stable and uniform temperature control, small average temperature difference in the furnace, good consistency of sample digestion.
Intelligent monitoring of the working status of each heating unit, real-time control of instrument operation.
Eco-friendly fiber and air duct insulation for better insulation.
Teflon and borosilicate glass test tubes are available.
Surrounding three-dimensional heating, so that all parts of the sample are evenly heated, to prevent the maximum extent of heat dissipation.
Real-time human-machine dialogue, experiment time to cut off the output.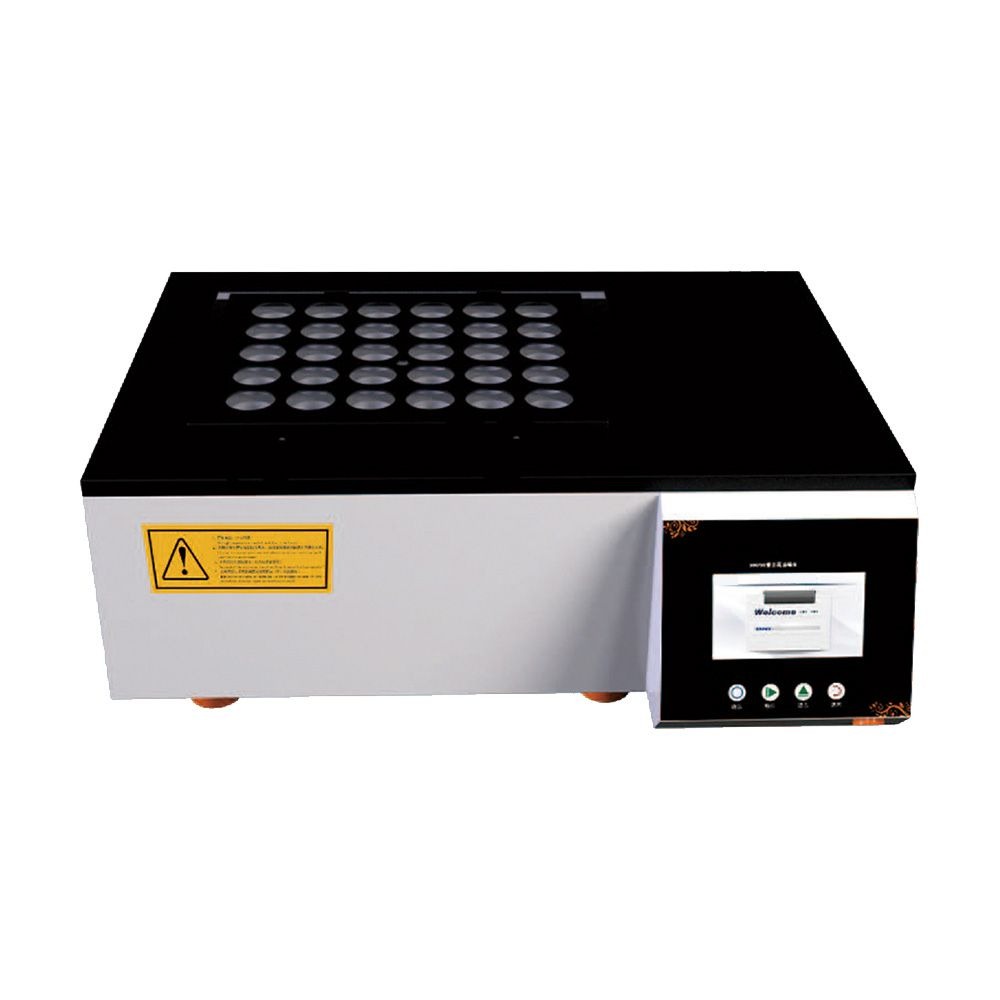 Heavy Metal Digestor DW-SH230N Specifications
Product Model
SH230N
Temperature control range
Room temperature +5℃~ 450℃
Temperature control accuracy
±0.1°C
Heating method
Infrared heating and high purity graphite conduction
Thermal insulation
Eco-friendly fiber and air duct insulation
Anti-corrosion on the upper surface of the housing
Part stainless steel Part Teflon
Digestion tube
Glass tube with scale 50mL (full capacity 100mL)
PTFE tube without scale (full capacity 70mL)
Processing Capacity
30pcs/lot
Power supply
220V AC±10% 50Hz
Power Rating
3.6KW
Dimension (L×W×H)
515mm421mmX211mm
Net weight
22Kg
Kjeldahl Digestion system DW-SH420F
DW-SH420F Kjeldahl Digestion system adopts globally advanced high-temperature infrared t radiation heating technology and microprocessor control platform, boasts accurate temperature control and quick temperature rise. It has two kinds of temperature rise mode: linear and curve temperature rise mode, and offers 20 digestion programs for control of temperature rise curves. 
Drawell neutralization system has many functions such as triple filtration, condensate recovery of exhaust gas, filtration and neutralization device. The product adopts high-quality Anticorrosive Pumps, low noise, strong suction, reduce exhaust emissions, eco-friendly.
Kjeldahl Digestion system DW-SH420F Features
Anti-corrosion design: TEFLON coating on the surface, acid/alkali proof.
Heating uniform and fast: Adopt graphite block(antioxidant), heating faster and energy transfer faster, temperature between holes more uniform.
Safety protection: adopt unique air duct insulation tech, keep the temperature ultra low, protect operator.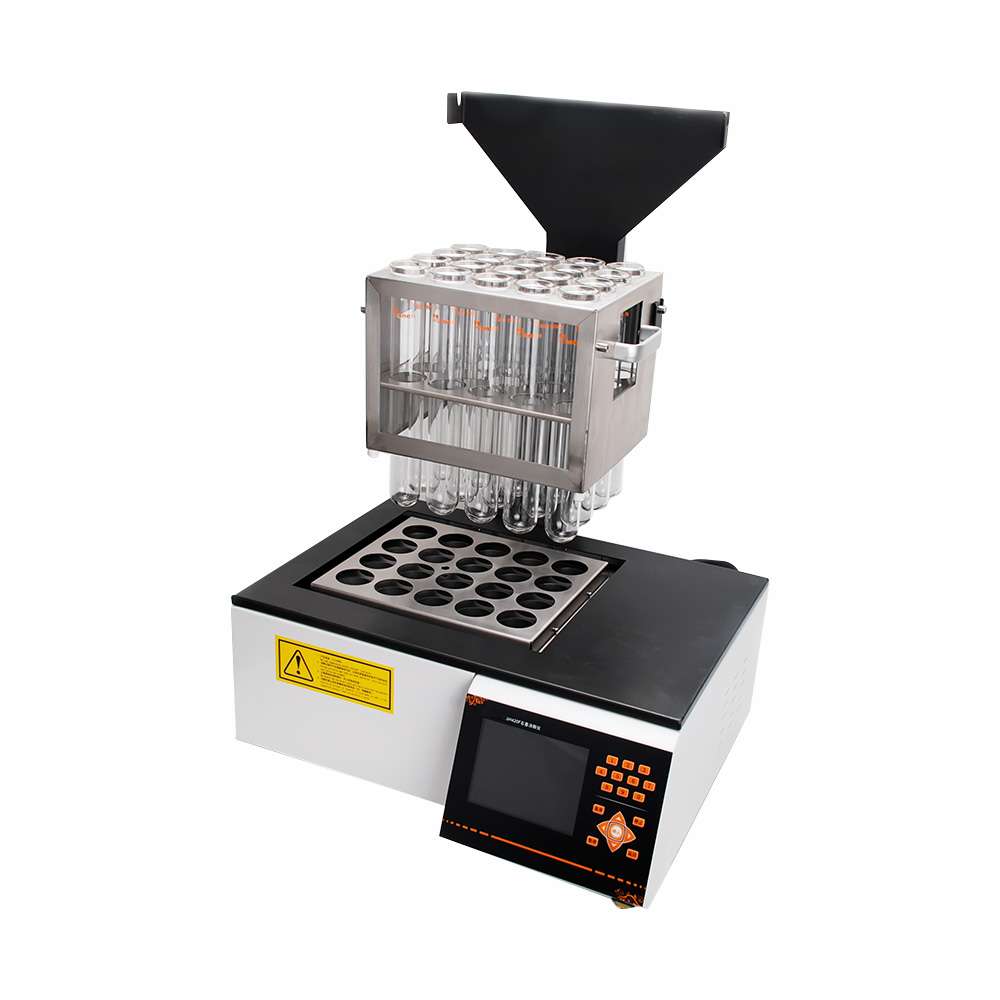 Kjeldahl Digestion system DW-SH420F Characteristics
20 positions, enhance working efficiency rapidly.
Graphite block have longer life after special anti-oxidation processing and heating more uniform.
It adopt advanced insulation technology, eco-friendly, reduce energy intensity maximum limitedly.
Corrosion-resistant design.
It adopt advanced PID temperature control technology, high accuracy heating up to 400℃ only cost 25minutes.
Temperature control model: Program control, curve and linear temperature rise.
Multi-protection, Over-current protection, high temperature warning, overload protection.
It adopts 5.7" color screen, easy for use.
It can pretreat for microwave digestion or removing acid after digestion.
Standard configuration with waste gas collection hood.
Kjeldahl Digestion system DW-SH420F Tech Specifications
| | |
| --- | --- |
| Temperature range | RT + 5℃ to 450℃ |
| Stability of the heating block temperature | ± 0.1℃ |
| Precision of the heating block temperature | ± 0.1℃ |
| Heating method | Infrared heating and high purity graphite conduction |
| Heating insulation method | Unique air duct insulation technology |
| Digestion tube | 300mL, Φ42mm |
| Capacity per bath | 20pcs |
| Power | 220AVC±10%, 50Hz, consumption: 3.6Kw |
| Dimension | 515*421*730mm |
| Weight net | 25Kg |
DW-WD03 Waste Gas Collection Hood(suction cap)
The drip tray on DW-WD03 design, reduce risk where from corrosion of acid gas.
Using PFA sealed cap, longer life, dealing effect well.
Clip-on sealing cap, easy for changing.
Specialized water jet vacuum pump is adopted, don't need electric power.
Drip tray design, reduce corrosion damage from acid solutions.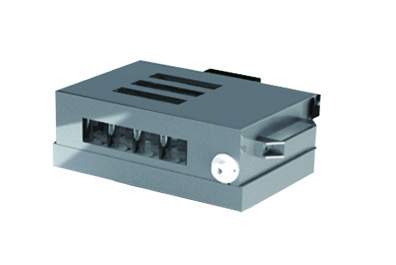 Kjeldahl Nitrogen Analyzer Display


Order Process

Why Choose Us?
Rich categories, 9 models of UV-VIS spectrophotometer.
The products are market-oriented and exported to many countries in the world.
Perfect sales system, efficient and fast after-sales service.
On-time delivery rate reaches 100%.
High-cost performance.
FAQ
Other Products Recommend