What is Infrared Fast Drying Oven?
The principle of the Far Infrared Drying Oven is that the far-infrared heating tube is located in the air ducts on both sides of the Far-Infrared Drying Oven. According to the requirements of the material and the difference in temperature, it can be divided into top heating, bottom heating, and left and right simultaneous heating. The heating power can be controlled by switch groups. The motor delivers air through the air duct with strong pressure to make the internal temperature of the oven uniform. So as to obtain the effect of rapid drying, achieve the purpose of shortening the production cycle, saving energy, and improving product quality.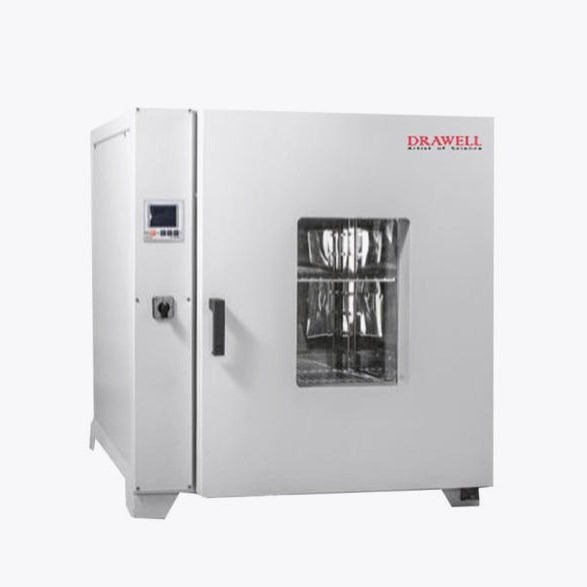 Features of Infrared Fast Drying Oven
Equipped with far-infrared heating radiator, and temperature control.
Microprocessor controller(with temperature correction and timing function).
Large LCD screen display.
High-quality stainless steel chamber, removable shelf, easy to clean.
Equipped with multiple sets of heaters.
Adopt a temperature selection switch that can select the grade according to the heating speed and operating temperature.
Convenient operation for air inlet, reasonable air duct structure, good temperature uniformity.
Silicone sealing ring for reliable sealing.
With an inner glass door for easy observation.
Equipped with leakage protection.
Equipped with spare temperature control which ensures the product work normally even at the main temp. control failed.
Optional printer or RS485 interface which can print or connect a computer for remote control and alarm.
Anti-hot handle
Applications of Infrared Fast Drying Oven
The product adopts high-efficiency and low-consumption far-infrared heating new technology, which has a good effect on fast drying work and test samples. It can be widely used in industrial, agricultural, medical, and scientific research projects and laboratories.

DRAWELL's Infrared Fast Drying Oven
Specifications of the Product
Model

DW-LIO-300

DW-LIO-400

DW-LIO-500

DW-LIO-600

Image

Power Supply

AC 220V, 50Hz

Temperature Range(℃)

RT+10 ~250℃

Shelf

2

2

2

2

Chamber Size (W×D×H)cm

35×35×35

45×40×45

50×50×55

60×60×70

Exterior Size (W×D×H)cm

64×50×60

73×53×69

78×69×80

88×73×95

Package Size(W×D×H)cm

75×57×84

86×60×90

96×70×100

106×80×110

Net/Gross Weight(kg)

36 / 56

51 / 81

76 /111

111/151

Power Rating(W)

1400

2000

2800

4000
Products Display
Customer Feedback of Drying Oven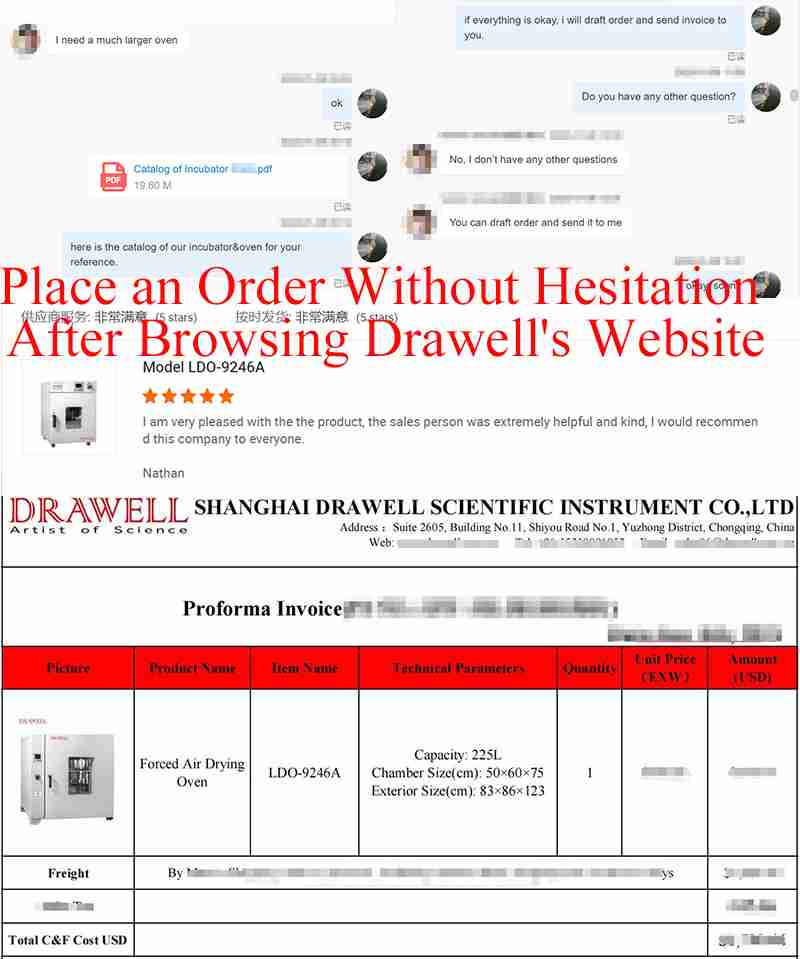 Other Incubators