What is Water Purification System?
The laboratory water purification system is a water treatment device that removes all solid impurities, salt ions, bacteria, viruses, etc. in water through filtration, reverse osmosis, electrodialyzer, ion exchanger, ultraviolet sterilization, etc. Common impurities in natural water include soluble inorganic matter, organic matter, particulate matter, microorganisms, soluble gases, etc. Generally, the water purification process can be roughly divided into 4 major steps, pretreatment (primary purification), reverse osmosis (to produce pure water), ion exchange (to produce 18.2MΩ.cm ultrapure water) and terminal treatment (to produce ultrapure water according to special requirements).
Its working principle is to exert a certain pressure on the water, so that water molecules and ionic mineral elements pass through the reverse osmosis membrane, while most of the inorganic salts (including heavy metals), organic matter, bacteria, and viruses dissolved in the water cannot penetrate. Through the reverse osmosis membrane, so that the permeated pure water and the impermeable concentrated water are strictly separated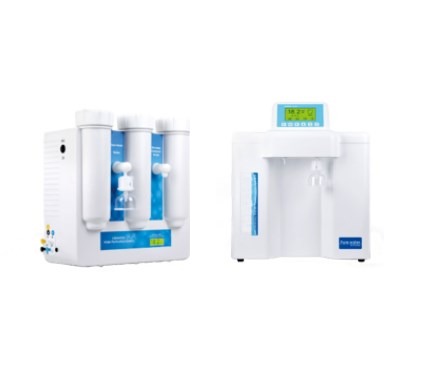 Features of Water Purification System
High water permeability and high desalination rate. Normally ≥98%.
It has a high interception and removal effect on organic matter, colloids, particles, bacteria, viruses, heat sources, etc.
Low energy consumption, high water utilization rate, lower operating costs than other desalination equipment.
There is no phase change in the separation process, and it has reliable stability.
The equipment is small in size, easy to operate, easy to maintain, strong adaptability and long service life.
Applications of Water Purification System
Chemical water treatment in power plants.
Ultrapure water in the electronics, semiconductor, and precision machinery industries.
Preparation of food, beverage and drinking water.
Small pure water station, group drinking pure water.
Water for fine chemicals and advanced subjects.
Preparation of high-purity water required by other industries.
Process water for pharmaceutical industry.
How to Choose the Model?
Order Process

Why Choose Us?
Rich categories.
The products are market-oriented and exported to many countries in the world.
Perfect sales system, efficient and fast after-sales service.
On-time delivery rate reaches 100%.
High-cost performance.
FAQ