What is Polarimeter?
The instrument of rotation is the material spiral. Through the rotation of the sample measurement, can be analyzed to determine the concentration of the substance, content, purity, and so on. Good navigation rotation built-in parr (Peltier) precise temperature control system, automatic photoelectric detection technology, and humanized human-computer interface, with precise measurement process, the advantages of reliable and convenient operation, widely used in sugar, pharmacy, drug testing, food, spices, monosodium glutamate and chemical, oil and other industrial production, scientific research, teaching department, for laboratory analysis or process quality control.
Features of Polarimeter
Built-in Parr(Peltier) precise temperature control system;
Highly integrated, fully automated, and easy to operate;
Wide scope of the measurement;
Precise temperature control system;
Low cost of analysis.
There are rotation/specific curl/concentration/sugar degree and custom mode;
LED cold light source instead of the traditional sodium light lamp and halogen tungsten lamp;
Compliance with 21CFR Part 1 audit trail, pharmacopeia, and electronic signature;
Support network printing, support data statistical retrieval;
Multi-level authority management, authority can be freely configured;
Different types of display screens, user-friendly operation interface;
The system comes with an automatic calibration system;
Comply with GLP GMP certification.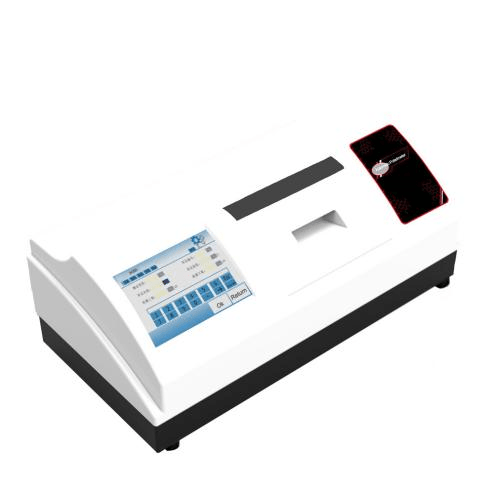 Application Areas
The polarimeter is an instrument used to measure the optical rotation of a substance. By measuring the optical rotation of the sample, the concentration, content, and purity of the substance can be analyzed and determined. The polarimeter adopts the principle of photoelectric automatic balance to carry out the optical rotation measurement, and the measurement results are displayed digitally. It not only maintains the advantages of stability and reliability but also makes up for its inconvenient reading. It has a small size, high sensitivity, and no human error. Convenience and so on. It can also adapt to low polarimeter products that are difficult to analyze with a visual polarimeter.
Polarimeters are widely used in various fields such as medicine, food, organic chemical industry, such as:
Food: production process control of sugar, monosodium glutamate, soy sauce, etc., and inspection of finished products, determination of sugar content in food.
Health Services: Analysis of Clinical Diabetes in Hospitals.
Petroleum: Mineral oil analysis, monitoring of petroleum fermentation process.
Fragrance: Analysis of essential oils.
Agriculture: Analysis of ingredients such as agricultural antibiotics, household hormones, microbial pesticides, and starch content of agricultural products.
Medicine: Analysis of antibiotics, vitamins, glucose, and other drugs, pharmacological research of Chinese herbal medicine.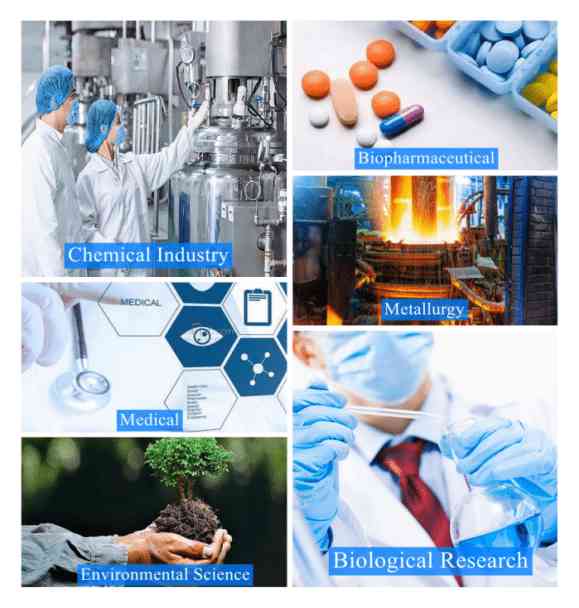 How to choose the model?
How to choose the Measurement Mode?
Our polarimeters have four modes: optical rotation, specific rotation, concentration, and sugar content. But our polarimeters in the DigiPol-P series also support custom mode.
What is the advantage of the custom mode?
The more modes there are, the more preset modes can be directly selected during testing, saving time and effort.
What is the display mode of Drawell`s polarimeters?
JH-P series: JH-P100 and JH-P200 are LED screens, and JH-P300 and JH-P400 are 7- inch-sized TFT Touch screens.
DigiPol-P series: DigiPol-P610 and DigiPol-P630 are 8-inch Touch Screens, and DigiPol-P910 and DigiPol-P930 are 10-inch Touch Screens.
If I need the Temperature Control Mode, which one I can choose?
You can choose JH-P300, JH-P400, and all DigiPol-P series models. These models are all built-in Peltier.
Which model I can choose if I need User Management?
DigiPol-P series.
DigiPol-P610 and DigiPol-P630 can create three-tier management. DigiPol-P910 and DigiPol-P930 can create four-tier management or more.
Why Choose US?
Rich categories.
The products are market-oriented and exported to many countries in the world
Perfect sales system, efficient and fast after-sales service
On-time delivery rate reaches 100%
High-cost performance
FAQ
Related Products Recommendation