5000r/min TDZ5-SX Tabletype Low-speed Centrifuge
TDZ5-SX is a very popular high performance tabletop low speed centrifuge. With microprocessor control, brush-less motor, and less noise, it's widely used in Hospitals, clinics, biochemistry, bio-science research laboratories, etc.
Features of Benchtop Low-Speed Centrifuge TDZ5-SX
Stainless steel material, simple-compact, low-noise. and microprocessor control, maintenance-free frequency conversion motor.
Both electronic lock and mechanical lock for safe operation.
10 grades of Acc/Dec rate, which can be set or saved parameters freely.
Parameters can be modified at any time when running without stopping the machine, and enable to show both the set and the actual value when running.
It's widely used in qualitative analysis of blood serum, plasma, and urea in hospitals, blood centers, and biochemistry.
Technical parameters of TDZ5-SX Centrifuge
Model

TDZ5-SX

Max Speed

5000r/min

Speed Accurancy

±30rpm

Max RCF

3500×g

NO.1 Angle Rotor

12×10/15ml

5000r/min

RCF 3500×g

NO.2 Swing Rotor

16×10/15ml

4000r/min

RCF 2810×g

NO.3 Swing Rotor

24×10ml

4000r/min

RCF 2810×g

NO.4 Swing Rotor

24×15ml

4000r/min

RCF 2810×g

NO.5 Swing Rotor

4×50ml

4000r/min

RCF 2810×g

Timer Range

0~99min

Motor

Microprocessor & Brushless DC motor

Noise

≤65dB(A)

Power Supply

AC220V & 110V 50Hz 5A

Dimension

520×395×395mm(L×W×H)

Weight

29kg
TDZ5-SX Centrifuge Display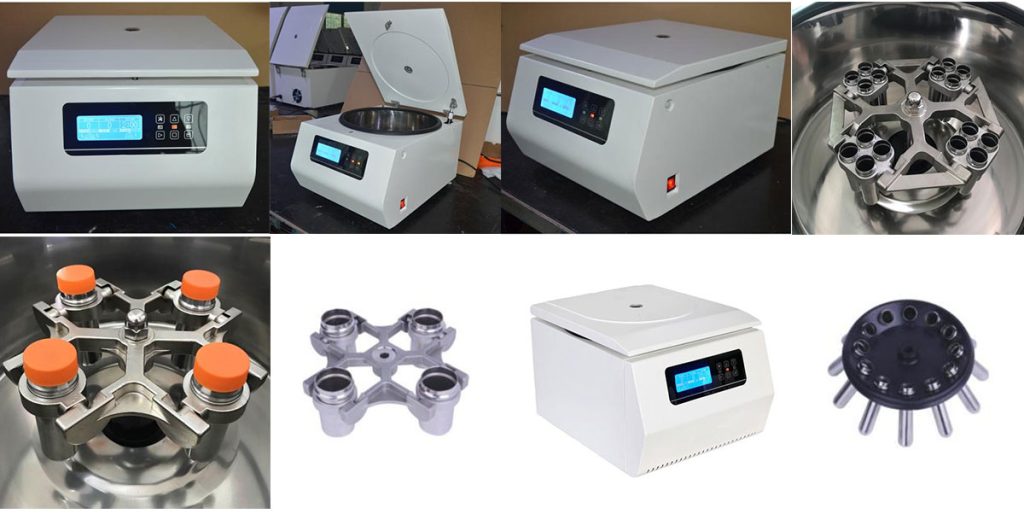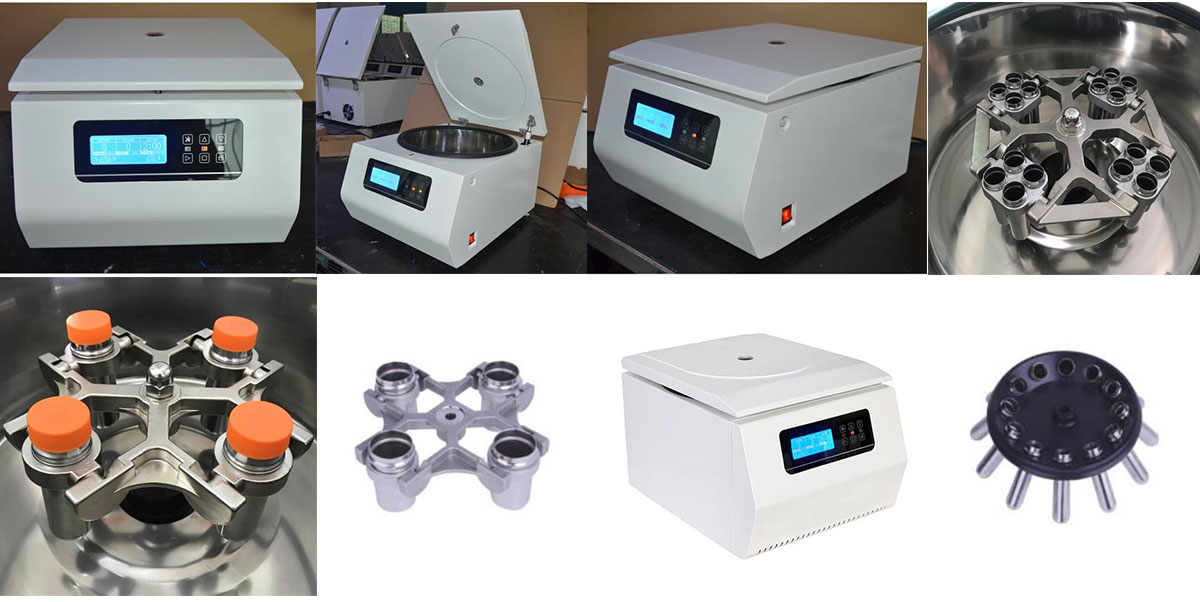 Other Centrifuge