Multifunctional Portable Heavy Metal Analyzer DW-HM-5000
DW-HM-5000 (multifunctional) portable heavy metal analyzer integrates the high sensitivity, authority- recognized "Anodic stripping method" and the fast, good anti-interference, national standard "Colorimetric method".
Performance of Multifunctional Portable Heavy Metal Analyzer
DW-HM-5000
less than 5 minutes with the fastest detection of less than 30 seconds
typical heavy metal ions for detection include Cu, Cd, Pb, Zn, Hg, As, Cr, Ni, Mn, and Tl, etc.; the measuring type of metal is expandable using a personal computer(PC)
up to 1ppb with a detected Ion limit of less than 0.5ppb
reference electrode with a special wintering technique for stable performance, easy maintenance, and replacement
smart programs for easy operation
the records of standard samples are optional to reuse; user-defined time priority or accuracy priority
inexpensive consumables and low consumption
Safe use; nontoxic ancillary reagents ensure personal safety
Applications of Multifunctional Portable Heavy Metal Analyzer
Portable, applicable for on-site emergency detection, e.g. water environmental water environment monitoring;
Laboratory heavy metal detection and analysis
Surface- water, groundwater. seawater. Industrial wastewater, drinking water, and other environmental water monitoring
Widely used in the detection of the heavy metal content in the soil solid waste and other solid substances (by extracting)
Technical Parameters of Multifunctional Portable Heavy Metal Analyzer
Item
Technical Parameters
Detection Range anodic stripping voltammetry)
Cu:0. 1ppb~60ppm
Cd:0. 1ppb~60ppm
Pb:0. 1ppb~30ppm
Zn:0.5ppb~60ppm
Hg:0.1ppb~25ppm
As:0. 1ppb~30ppm
Tl :0. 1ppb~30ppm
Mn:0. 1ppb~10ppm
Cr:0. 5ppb~20ppm
Ni :0. 5ppb~30ppm
Fe:0. 1ppb~30ppm
Co:0. 1ppb~30ppm
Detection Precision
RSD ≤2%(calculated by Cd @50ug/L)
Resolution
0.01ppb
Measuring Parameters of Colorimetric Module
Available for the measurement of Cr* , Cu, Zn,Mn, Pb, etc , Accuracy≤±5%
Measuring Range≤±5%
Cr:0.025ppm~2.5ppm Cr*:0.025ppm〜2.5ppm
Ni:0.1ppm〜1.5ppm Zn:0.1ppm〜1.5ppm
Cu:0.05ppm〜5ppm Pb:0.05ppm〜1.2ppm

Accessories
Reagent
Electrode Cleaner
Cuvettes
Pipette & Pipette Head
Portable Reactor (optional)
Emergency Test Suitcase
Data Management Software
Portable Suitcase
Portable Bluetooth Printer and Accessories (optional}
Power Adapter (charger) and Cigarette Lighter Adapter
Emergency Advantages
Portable and easy to carry;
Equipped with a specialized field emergency reagent bag as a direct option to save time;
IP67 dust&waterproof design makes it work properly under severe environments;
The half-transflective technology applied in LCD makes it properly work even in the open field, while the spectral lines display feature enables the on-site analysis of water sample components;
Equipped with a high-capacity lithium battery ensuring that the users can conduct over 100 times continuous measurements for at least 10 hours, and has the function of indicating remaining charge with the use of the power adapter or car cigarette lighter as a charger;
Can store 2000 groups of historical data;
Support wireless printing, on-site print the history measurement results- (Bluetooth printer as an option);
Successful solution for the problem of serious deviation measurement results caused by the copper, zinc coexistence and mutual-interference during the measurement for (tie actual water by the anodic stripping method;
Perfect integration with the Colorimetric, which effectively applies in the case of the high concentration of organics or complexes in the wastewater to avoid interference.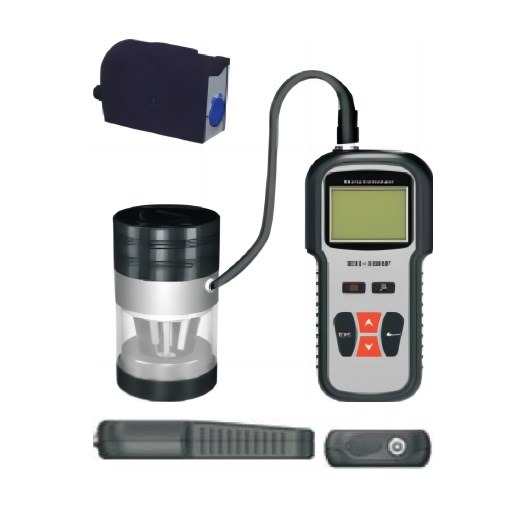 PC Communication
The instrument can be connected to a PC through a USB port, supported by the corresponding PC-side software to achieve the following functions;
Configurate15 programmable analysis menus in the instrument to enable the users to easy configuration of the measurement parameters and methods
Operate the instrument, such as hardware detection, electrode maintenance, measurement upload history, spectrum analysis, and algorithm application analysis, etc.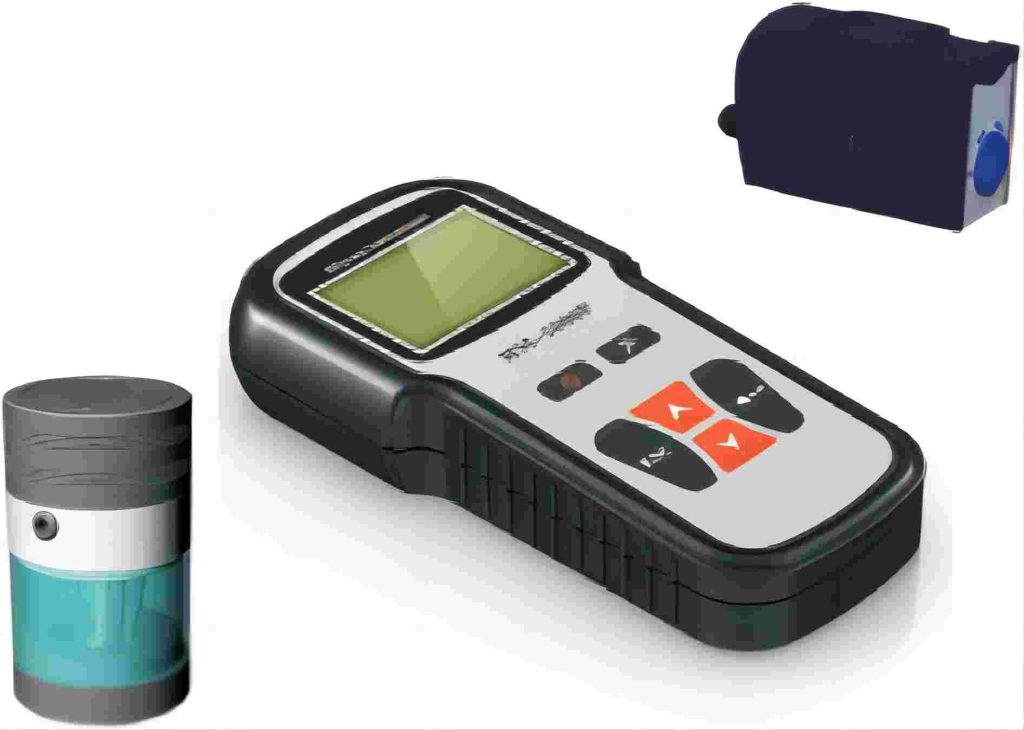 Software advantages
Bilingual interface, friendly smart design, easy operation;
The optimized patent algorithm integration can further improve the measurement accuracy to the sub-ppb level;
Users can take advantage of the PC software to develop more the heavy metal detection method and electrolyte reagents,to adapt for the detection of a wider variety of metals and various water bodies in varied circumstances;
The spectra with the integral io n of the patent algorithm can be directly displayed on an LCD to guarantee the same accuracy as that analyzed with a PC;
Detection case
Simultaneous detection of the concentration Cd, Pb, and Cu in the synthetic water sample
In this case, the synthesized mixed water sample contains Cd. Pb and Cu with a concentration of 100ppb respectively.
Firstly, scan the blank solution (no peak smoothing)
Secondly, scan the standard solution (Cd, Pb, and Cu with the concentration of 100ppb respectively to get the stripping peak current of Cd, Pb, and Cu
Thirdly, scan the synthetic water sample to get the stripping peak current of Cd, Pb, and Cu
Finally, calculate the concentration which is proportional to the peak current.