Vortex Mixer MX-S / MX-F
Vortex Mixers are ideal instruments for mixing liquid components in tubes, and resuspension of cells, using an eccentric mechanism. They are widely used in biological and chemical analysis applications for vigorous re-suspension of cells or chemical pellets in tubes up to 15 ml.
Feature
MX-S with a speed range of 0-2500rpm, stepless speed regulation.
MX-F with the fixed Speed of 2500rpm.
MX-S is used for various mixing applications with optional adapters.
Specially designed vacuum suction feet for body stability.
Robust aluminum-cast construction.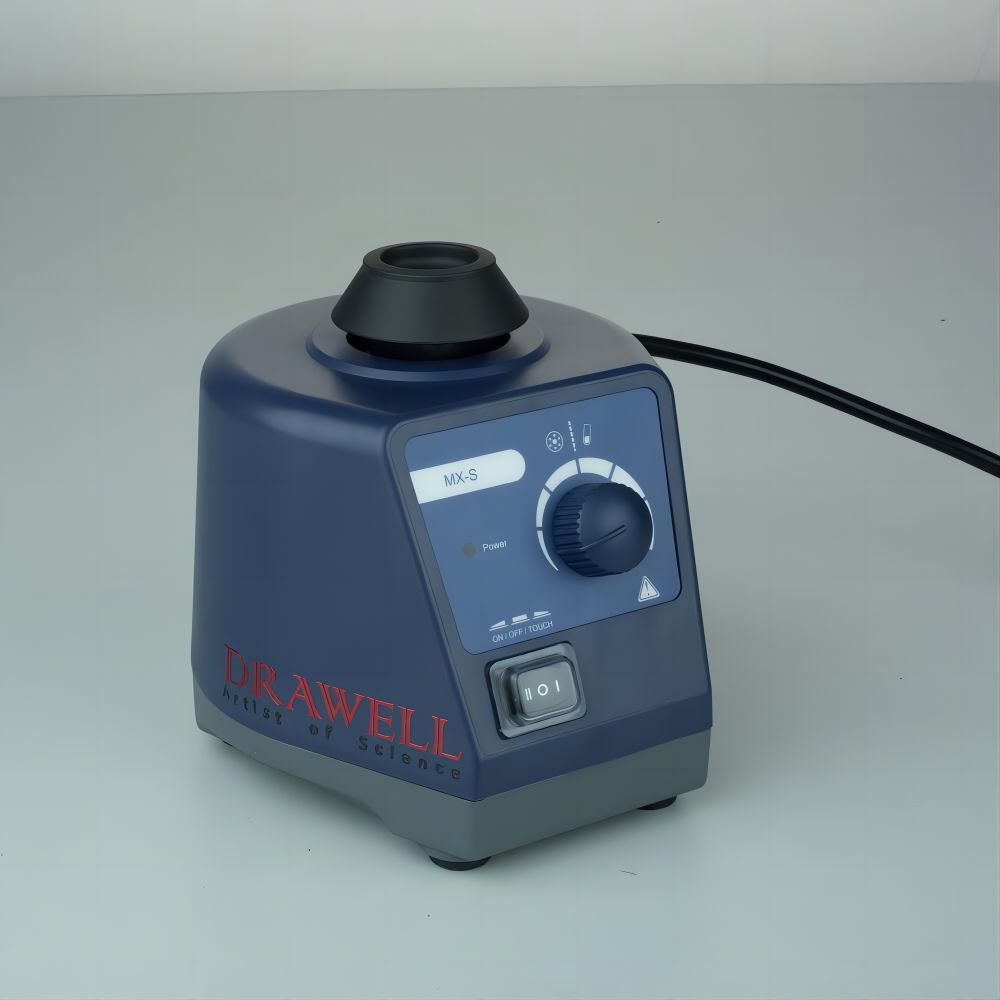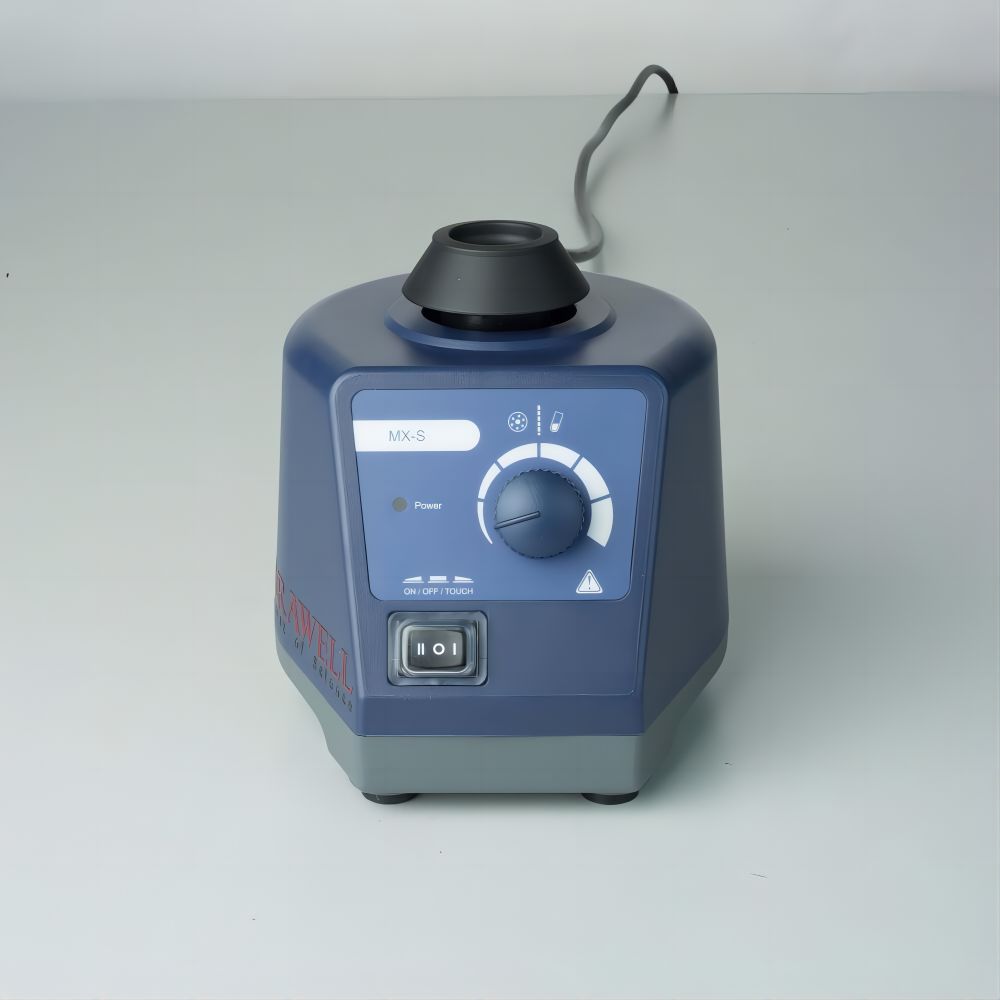 Specifications

MX-S
(Adjustable speed)

MX-F
(Fixed speed)

Voltage

110-120V/220-230V,50/60Hz

Power

60W

60W

Mixing motion

Orbital

Orbital

Orbital diameter

4mm

4mm

Motor type

Shaded pole motor

Shaded pole motor

Motor rating input

58W

58W

Motor rating output

10W

10W

Speed range

0-2500rpm

2500rpm

Speed display

Scale

–

Run type

Touch operation/Continuous

Dimension[W×H×D]

127×130×160mm

127×130×160mm

Weight

3.5kg

3.5kg

Permissible ambient temperature

5-40℃

5-40℃

Permissible relative humidity

80%RH

80%RH

Protection class

IP21

IP21
Accessory
Cat. No.

P/N

Descriptions

Picture

18900034

VT1.1

Standard top cup, for <Ø30mm tubes and small vessels

18900044

VT1.2

Tube holding rod, used with VTI.3.1 to VTI.3.5

18900505

VT1.3

VT1.3.7

Universal top plate and vacuum suction foot package(include one top plate and four suction feet)

18900020

VT1.3.1

Tube adapter, for 48 holes test tubes, Ø6mm, used with VT1.3/ VT1.2/PS1.1

18900021

VT1.3.2

Tube adapter, for 15 holes test tubes, Ø10mm, used with VT1.3/ VT1.2/PS1.1

18900022

VT1.3.3

Tube adapter, for 16 holes test tubes, Ø12mm , used with VT1.3/ VT1.2/PS1.1

18900023

VT1.3.4

Tube adapter, for 8 holes test tubes, Ø16mm, used with VT1.3/ VT1.2/PS1.1

18900024

VT1.3.5

Tube adapter, for 8 holes test tubes, Ø20mm, used with VT1.3/ VT1.2/PS1.1

18900043

VT1.3.6

Platform pad, for <Ø99mm tubes and small vessels

18900158

VT1.3.7

Rubber vacuum suction foot with screw, 1pc