DW-MS Automatic Intelligent Moisture Analyzer
Full automatic opening and closing hatch/open transparent window. It can prevent the influence of lifting the cover by humans.
7-inch high-definition intelligent touch screen: real-time dynamic curve analysis, direct display of moisture percentage / dry weight percentage / dry weight.
High bright halogen lamp. The limit heating temperature is 30 ℃.
Imported polymer materials / high-temperature resistant molding.
Double motor drive / double fan design.
Intelligent dual temperature control/multi-layer stainless steel heating chamber.
Four layers of stainless steel heated inner cabin to improve the efficiency.
Removable test cover, convenient for replacement of accessories.
Intelligent anti-pinch and automatic detection opening function to effectively protect the user and the mechanical system of the instrument.
Fast system update and upgrade.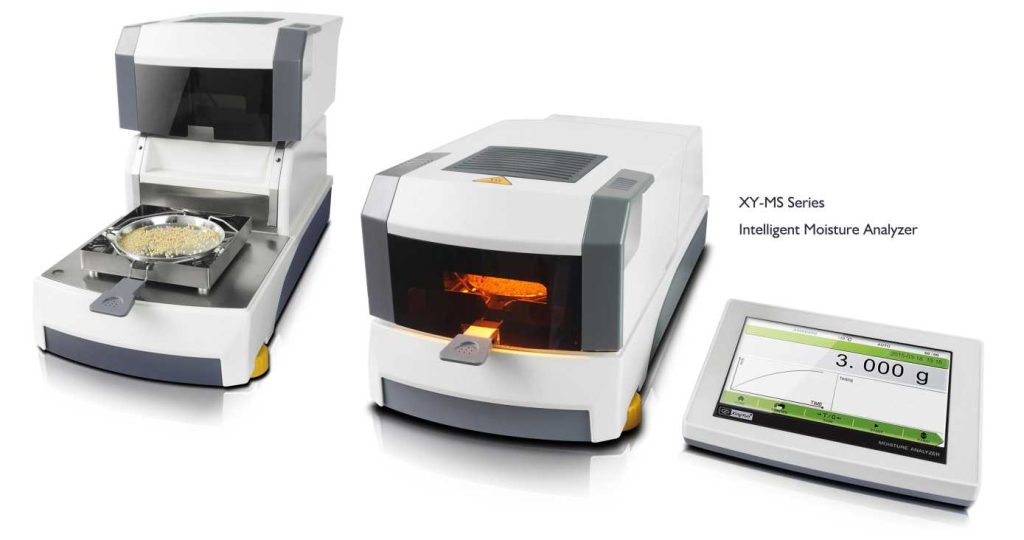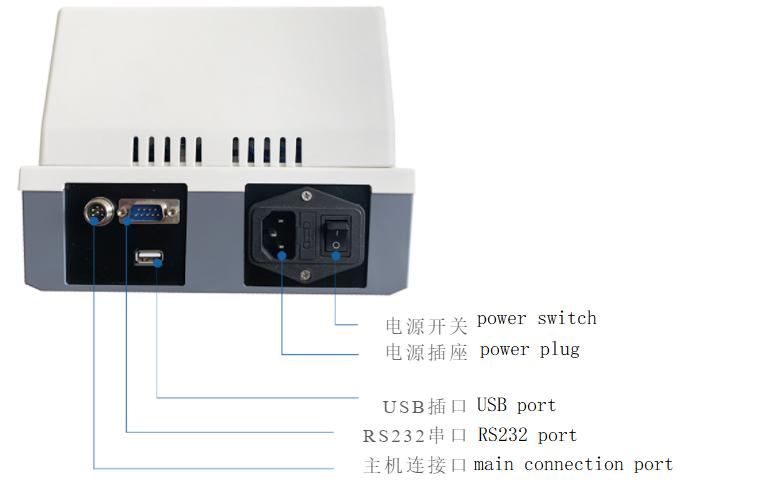 Parameters of DW-MS Automatic Intelligent Moisture Analyzer
Model
DW-100MS
DW-100MS
DW-200MS
DW-200MS
(plus)
(plus)
Range (g)
110g
210g
Readability(g)
0.001g
0.001g
Operating Temp
5℃-35℃
Pan Size
Ø100mm
Heat Source
Halogen Lamp
Temp.Sensor
PT 100
Temp. Range
40℃-230℃
Temp.Step
1℃
Moisture Range
0.00%-100.00%
Moisture Readability
0.0001
Dry Residual Range
100.00%-0.00%
Dry Residual Readability
0.0001
ATRO
100%-999%
ATRO
0%-999%
Temp Setting
40℃-230℃ By 1℃ Step
Time Setting
1-99min by 10 s
Number Of Storage
20
Number Of History
20
Heater
220V ±15% 50HZ / 110V±15% 60HZ ; 400W
Balance
Input: 220V 50HZ/110V 60HZ
Output:9V
Machine
Input: 220V 50HZ/110V 60HZ
(Dual-drive)
Output:24V
Host Dimension
215X195X415mm
Indicator Dimension
200X75X135mm
Operation Height
275mm
The Chamber Height
35mm
Display
7 inch touch panel
Interface
RS232/RJ45/USB…
Communication Mode
Cable
Wireless
Cable
Wireless
Rechargeable Battery
No
10,000mAh
No
10,000mAh
Calibration
External Calibration