PM5000 Patient Monitor
The PM5000 patient monitor is the leading choice in multi-parameter monitoring. With its large, easy-to-read display and intuitive design. The standard parameters includes 5/3 leads electrocardiography(ECG), non-invasive blood pressure(NIBP), pulse oximetry (SpO2),Respiration Rate(RR), temperature(TEMP). Optional parameters include ETCO2, 2 invasive blood pressure, and an integrated printer.
Features of PM5000 Patient Monitor
12.1″ large-sized screen, anti-dazzle with 4°incline.
Integrated module designs ensure the product's safety, stability, and durability.
Wide-angle alarms indicator makes patients safer.
Multiple display modes: OxyCRG, Trend table, Trend graph, etc.
Advanced patient information management system.
Review trend data at any time for any patient by inputting patient ID or name.
Connect with a central monitoring system for the remote and wireless monitor.
High capacity storage, power-off data protection.
3-level visual/audio alarms and alarm events can be stored and reviewed.
Support slot interfaces: Network, Wi-Fi.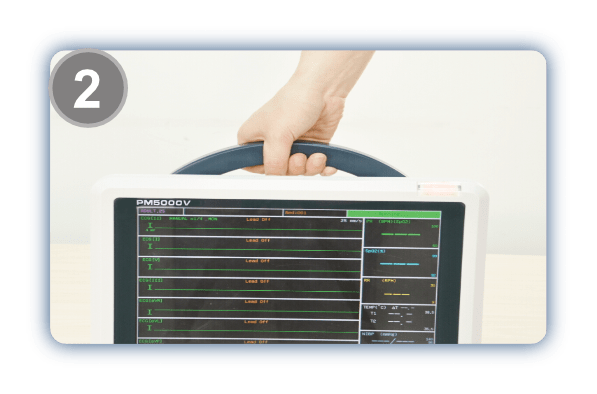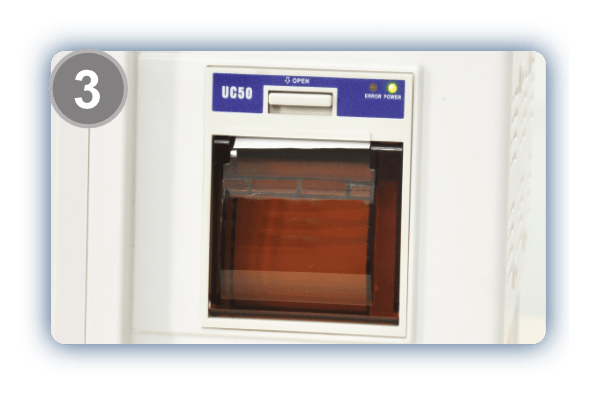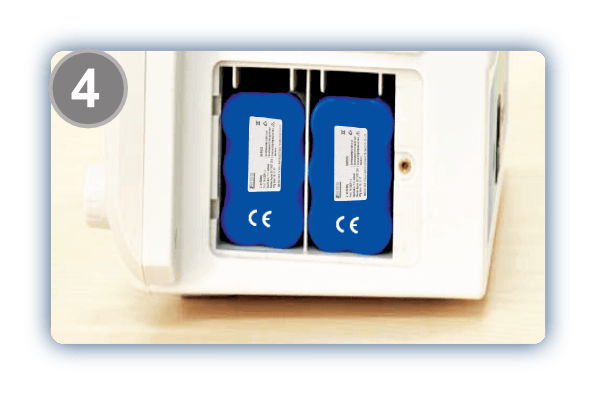 SPECIFICATIONS of PM5000 Patient Monitor
Enclosure
Weight

3.75kg (8.271b), including 1 battery

Dimensions

324mm W x 324mm H xl83 mm D (12.76in.W x 12.76in.H x 7.20in. D)




Display

Screen size

307.3mm(12.1 in.), measured diagonally




Screen type

TFT LCD, white LED backlight,viewing cone of 60°and optimal viewing distance of 1 meter




Resolution

800 x600pixel
Alarms
| | |
| --- | --- |
| Categories | Patient status and system status |
| Priorities | Low, medium, and high |
| Notification | Audible and visual |
| Setting | Full storage, low battery and sensor off |
| Alarm volume level | 45 to 85 decibels |
| Alarm system delay | <10 seconds |
SpO2
| | |
| --- | --- |
| Aturation range | 1% to100% |
| Accuracy | 70-100%(±2%), <70%undefined |
| Resolution | 1% |
| Display sweep speed | 10.00 mm/sec |
Pulse Rate
| | |
| --- | --- |
| Aturation range | 25bpm to250bpm |
| Accuracy | ±2bpm/±2%take maximum |
| Resolution | 1bpm |
ECG
| | |
| --- | --- |
| Aturation range | 25bpm to250bpm |
| Accuracy | ±2bpm/±2% take maximum |
| Resolution | 1bpm |
| Leads | Ⅰ,Ⅱ,III,V,aVR,aVL or aVL |
| Display gain | X1/4, X1/2,X1,X2,X4 |
| Display sweep speed | 6.25, 12.5, 25, 50mm/sec |
NIBP
| | |
| --- | --- |
| Method | Oscillometric |
| Aturation Range | 0-300mmHg |
| Accuracy | Based on ANSI/AAMI SP10:1992 and 2002 Standards |
| Measurement Time | 3O-5Os typical, 180s maximum |
| AUTO Interval Times | 2, 3, 5, 10, 30 min, or 1, 2h |
RESP
Aturation range

0-130rpm

Accuracy

±1 pm

Resolution

1rpm

TEMP

Aturation range

0-50°C

Accuracy

±0.2°C

Resolution

0.1°C
TEMP
| | |
| --- | --- |
| Aturation range | 0-50°C |
| Accuracy | ±0.2°C |
| Resolution | 0.1°C |
ETCO2 (Optional)
Mode

Sidestream

Aturation Range

0-150mmHg

Accuracy

0-40mmHg ±2mmHg

41-150mmHg±10%of reading

Resolution

0.1mmHg

Flow rate

50ml/min ±10ml/min
Electrical
| | |
| --- | --- |
| Battery | Four new lithium batteries with 4,400mAh will typically provide 4.5 hours of monitoring with no external communication, no audible alarm sound, and at an ambient temperature of 25°C |
| Type | Lithium Batteries, 4,400mAh, DC 11.IV |
| Voltage | AC 100-240V, 50-60HZ, 80VA |
Environmental



Transport and Storage

Operating Conditions

Temperature

-40°C to 75°C (-40°F to 167°F)

0°C to 50°C (32°F to 122°F)

Altitude

-500 to 5,000m (-1,640 to 16,404ft.)

Relative humidity

15%to95%noncondensing
Trend
| | |
| --- | --- |
| | Tabular |
| Memory | Saves a total of 120 hours of data events; saves date and time, alarm conditions, measurements |
| Tabular format | One table for all parameters |
Configuration
Standard

SpO2+ECG+NIBP+RESP+TEMP

Optional

Sidestream ETCO2 Module, Double Lithium Batteries, IBP,

Trolley, Recoder, Brace, IPMS8600 Central monitoring system
ACCESSORIES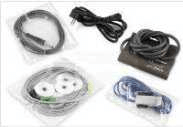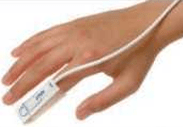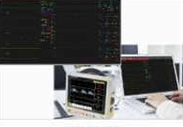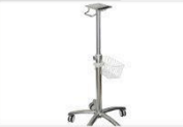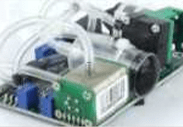 Other Patient Monitor