Desktop XRF Mineral Analyzer(light elements)DW-EDX3600H
The high-performance desktop XRF geology and mining analyzer DW-EDX 3600H is equipped with globally advanced analysis technology, an intelligent vacuum system, and developed electronic technology. Combined with a low-energy tube, vacuum system and low background technology. It efficiently reduces testing interference and improves the energy resolution of Mg, Al, and Si. P and other light elements in geology and minerals.
Specialized in Mineral Elements and Grade Testing
DW-EDX3600H Mining Analyzer is specially designed for the geology and mining industries
High precision, fast testing speed and easy operation, etc
Bear several testing analysis modes, including alloy, soil, precious, and RoHS.
Testing samples include minerals, slag, rocks, etc.
Analytical content is from Na to U.
Testing samples can be solids, liquids, and powders

Advantages
• Highly efficient super-thin window x-ray light tube, which is specially developed for mineral testing, reaches the international advanced level.
• Silicon Drift Detector (SDD), provides better energy linearity, resolution, spectrum characteristics, and a higher peak/base ratio.
• Built-in CMOS HD camera.
• Automatic switch of collimator and filter according to different samples, eliminating the troublesome manual operation.
• Triple X-ray protection design
(1 Machanical protection: segregate x-ray
(2 Electronical protection: Automatic shut-down of x-ray when opening the cover during testing
(3 Software protection: Automatic shut-down of software program when opening the cover during testing
• LCD screen directly shows the important parameters: tube voltage, tube current, and vacuum degree
• 2L vacuum pump
Technical Specifications
| | |
| --- | --- |
| Measurable range | Na to U |
| Analytical range | ppm—99.99% (different materials, with different analytical range) |
| Simultaneous analysis | Testing tens of elements simultaneously |
| Precision | 0.05% (content 96% t) |
| Testing time | 60s-200s |
| Resolution | (140±5)eV |
| Tube voltage | 5KV-50KV |
| Tube current | 50 y A-1000 p A |
| Sample chamber size | 320mmx100mm |
| Ambient temperature | 15℃-30℃ |
| Ambient humidity | 35%-70% |
| Voltage input | AC 220V (Optional: 110V) |
| Power | 200W |
| Instrument dimension | 660mmx510mmx350mm |
| Weight | 65Kg |
Standard Configuration
-Highly efficient super-thin window x-ray light tube          -Collimator and filter
-High-performance electronic cooling UHRD detector -Triple safety protection mode
-Signal-to-Noise Enhancer                               -90mmx70mm LCD
-CMOS HD camera                                    -Vacuum Pump
Periodic Table of Elements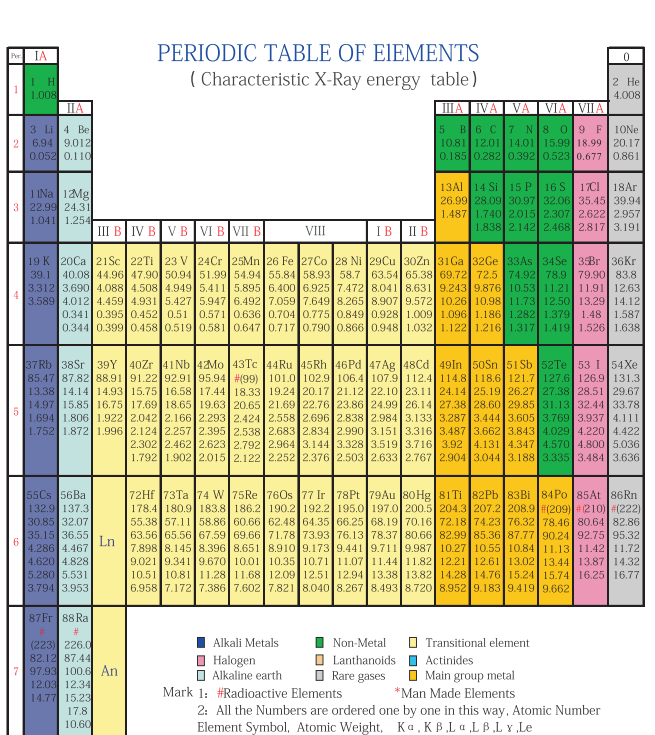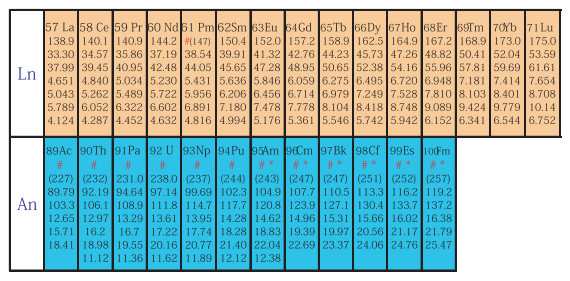 Application Cases
Case 1 — Caolin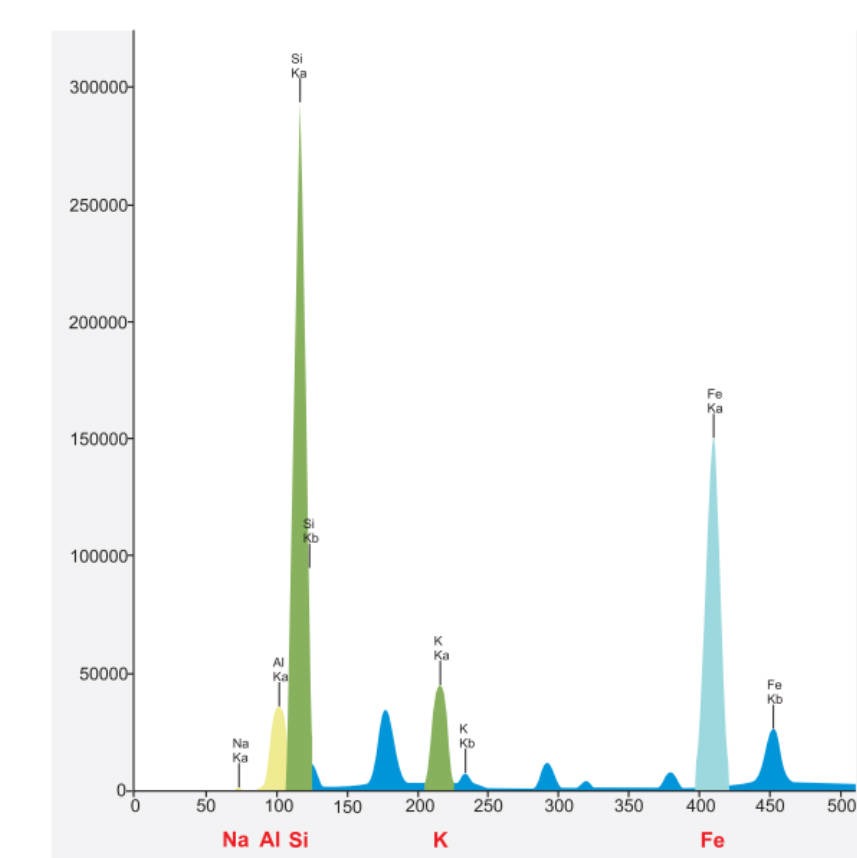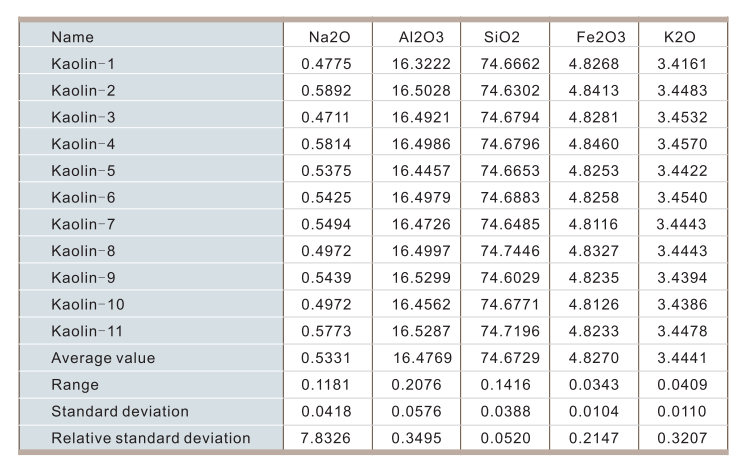 Case 2 — Zinc concentrate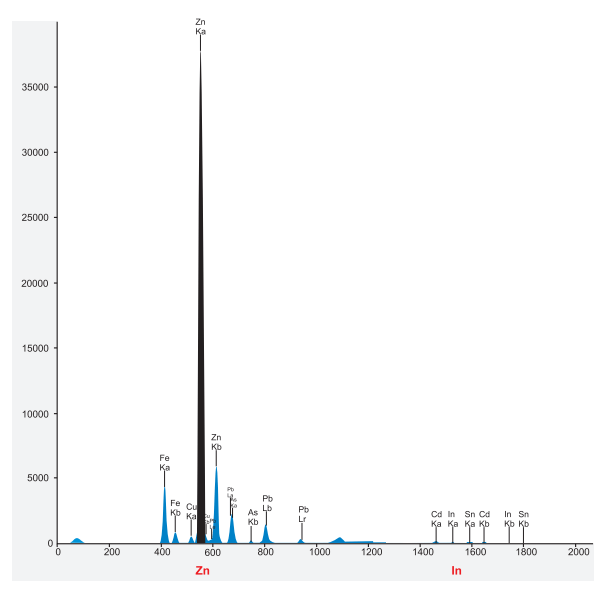 Case 3 — Lead concentrate